Emmanuel Emenike Begins to Invest His Money Ahead of Retirement (Photos)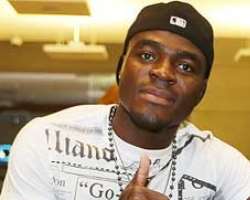 Former Super Eagles striker, Emmanuel Emenike, is seriously preparing ahead of his retirement from club football as he has just completed his building in Owerre, Imo state.
The footballer shared the news recently with the caption, "EE29 ::::8 unit's terraces is ready in owerri."
Definitely he is not going to live there as he is going to let it out and get yearly payment. What a wise way to invest anyway, congrats to him.