Petrol Pump Price: The Shenanigan Continues!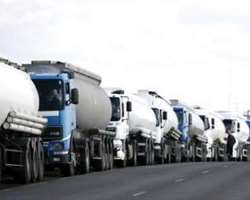 There is no gainsaying the fact that Premium motor spirit( popularly called petrol) is as important in our daily lives as the air we breathe. Any change in its price changes virtually the prices of all other commodities and services.
Even the market woman selling garri will inflate the price of her commodity due to the same reason. Meanwhile , federal government has severally announced that the price of this essential commodity is N86.5 but many marketers are still selling between N110 and N140 per litre .
Many of these marketers have openly stated that they have not bought the product at the government approved price hence it will be illogical for them to sell it at the government approved price. What surprises me is that if you go to many filling stations ,they will display N86.5 on their pumps but when you ask to confirm before placing your order,you will be surprised that the real price is different from what the meter displays. In view of this,I ask what is the role of Department of Petroleum Resources( DPR)?
Which agency of the government other than DPR regulates these independent marketers ? Are you telling me that out of the thousands of customers that patronise these fuel stations ,there is no relative of a DPR official? Or have we accepted it the usual way Nigerians stoically accept harsh conditions ,what the legendary Fela called ' Suffering and Smiling'. How can these independent marketers be defrauding Nigerians in a broad-daylight unchallenged.
Meanwhile ,the total capacity of the fuel tank of my car is 70 litres .One day while I still had some fuel in my tank,I asked the attendant to fill my fuel tank. After filling it,the meter read 77 litres.
I got confused because the maximum capacity of my fuel tank was 70 litres and I drove to the fuel station with some fuel in my tank. My worry was where the extra 7 litres entered along with the fuel that was in my tank before driving into the station. As I was trying to resolve that puzzle ,other customers that queued behind me were very annoyed with me .
They called me names ,I shamefully paid that money and left. Such incident can only happen in Nigeria. It can be likened to a commercial bus driver who refuses to 'roger' at checkpoints,the passengers will call him names and some may even angrily alight from the bus .
I personally doubt if DPR has an office or officers in Port Harcourt ,where I live. If they exist,then I want to throw a challenge to them in case they don't know how to do their jobs. Let them call my number( 08083658038) I will personally take them to different fuel stations where I currently buy fuel between N110 and N140 per litre even when these fuel stations display N86.5 on their meter in order to outwit DPR officials and to defrsud unsuspecting customers .I don't want to believe that these marketers 'settle' them 'accordingly' so that the impunity can go on. If they fail to accept my challenge ,then I will confirm the rumour that the independent marketers make their daily/weekly returns to DPR officials to allow them sell above the government approved prices!
Dr Paul John
Port Harcourt,
Rivers state.
[email protected]
08083658038
Disclaimer:

"The views/contents expressed in this article are the sole responsibility of the author(s) and do not necessarily reflect those of The Nigerian Voice. The Nigerian Voice will not be responsible or liable for any inaccurate or incorrect statements contained in this article."
Articles by Paul John