Russia's Lukoil Exits Cote d'Ivoire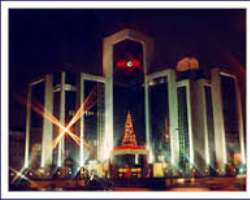 Russian news agencies have reported on Friday that Lukoil, Russia's largest private oil company in the world, exited projects in Cote d'Ivoire, where it led exploration in the deep offshore. The company confirmed the information about leaving the projects to TASS News Agency.
Lukoil has operated in the Gulf of Guinea (Atlantic Ocean) offshore Cote d'Ivoire since 2006. Last August, Lukoil pulled out of the oil and gas exploration drilling project (development of block SL-5-11) that it began in Sierra Leone, only explaining to local Russian news agencies, that the company did not currently have any projects and has backed away due to poor exploration results in Sierra Leone.
A couple of years ago, Pavel Bogomolov, Government & Public Relations Manager of Lukoil Overseas Ghana Ltd, spoke to the Buziness Africa media about the Lukoil company's operations in Ghana and its plans to expand business operations to other African countries, such as Cote d'Ivoire and Sierra Leone.
He said that Lukoil has focused on upstream exploration projects in the waters of other West African states. Lukoil's senior management has emphasized on more than one occasion that, if the quantity of the reserves to be evaluated on the blocks proves to be sufficient for their industrial development and exports, some intensifying and broadening of the regional program would become likely to consider.
He also explained that the only real difficulty Lukoil has faced on the African continent was the constitutional crisis and conflicts in Cote d'Ivoire. Those lamentable events temporarily paralyzed foreign investment in that country, according to Bogomolov.
The information about Lukoil possibly terminating operations in Iraq, Venezuela, Cote d'Ivoire, Egypt, Ghana and Ukraine, was reported in August 2014.
The company's report said that Lukoil has been active in a number of countries with a high level of political and economic risks that could significantly complicate the work of the company in a particular region, and even lead to its termination.
In 2014, it was reported that drilling in West Africa, including in Ghana, Côte d'ivoire and Sierra Leone, did not bring Lukoil the expected results, so as not demonstrated commercial hydrocarbon reserves. Vice-President of the company Leonid Fedun did not rule out that Lukoil could withdraw from almost all of the projects in West Africa.
Russia's Lukoil is one of the world's biggest vertically integrated companies for production of crude oil and gas, and their refining into petroleum products and petrochemicals.
The company is a leader on Russian and international markets in its core business and its key mission is to harness natural energy resources for human benefit and supports long-term economic growth, social stability, prosperity and progress in the regions where it operates.