Police need N8.6bn to recruit 10,000 new policemen :Commission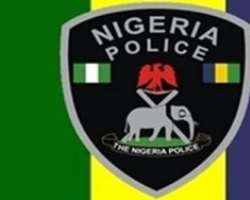 The Federal government's directive to increase the personnel of the Nigerian Police with additional 10,000 new recruits will cost it the sum of N8.6 billion, according to  the Police Service Commission.
Chairman of the PSC, Mike Okiro, gave the outlook  at the public hearing conducted by the House of Representatives' committee on Police Affairs on extra judicial killings and other matters on Thursday.
The Inspector General of Police, who was represented by Danazuni Doma, Deputy Inspector General of Police (Finance & Admin) at the event disclosed negotiations with South Korea and Indian Police authorities have reached highest level.
He also hinted on the ongoing synergy with INEC, FRSC, NCC and telecoms operators towards the establishment of criminal database, which would be ready by next year.
To ensure adequate funding of the police, he disclosed that plans are underway to present a bill to the National Assembly on alternative funding outside annual budgetary allocation.
While declaring the public hearing opened, Speaker, House of Representatives, Yakubu Dogara, expressed concern over spate of extra judicial killings, kidnapping and high profile murder in recent times in Nigeria.
-Emmanuel Ikechukwu