Police Commission warns officers against carrying handbags, others for VIPs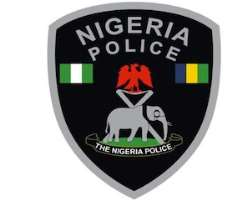 The Police Service Commission (PSC) has warned officers on escort duty with Very Important Personalities (VIPs) to stop carrying their handbags and umbrellas.
The commission, which described the act as an insult to the Police, noted that it would start arresting police operatives on illegal escort duty.
It stated that it would deploy its men to airports and highways to apprehend errant policemen.
The commission chairman, Chief Mike Okiro,  in Abuja yesterday, said: 'It is an insult to the police uniform for policemen to engage in 'domestic duty' or carry handbags for VIPs.
'The PSC had worked out a blueprint of the class of dignitaries that should enjoy special police protection with specific duties of the policemen spelt out.
'To stem the tide, we have worked out a blueprint of the class of VIPs that should enjoy the privilege of attaching police officers to provide VIP protection with their specific duties clearly spelt out. The matter is awaiting the consent of the relevant authorities before we can start its implementation.
'Once the operation is fully planned out, the Provost-Marshal of the Police and the staff of the PSC will operate jointly and be stationed at domestic airports and some highways to arrest and discipline officers who embark on illegal escorts or guards.'