Crises Brew in Delta Over 2016 PDP Congress As Mrakpor Clamps Down on Perceived Opponent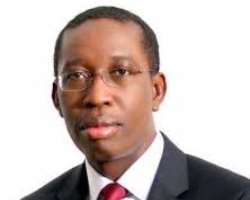 Allegations of premeditated plot to impose party executives in the forthcoming Peoples Democratic Party (PDP) Congress, is brewing crises in Aniocha South chapter of the party in Delta State.
A PDP chieftain and former Chairmanship aspirant in Aniocha South Local Government Area, Mr. Paul Okwufulueze, alleged that he was bullied, thrown into police cell and charged to court for defamation of character by the member representing Aniocha/Oshimili, Hon. Mrs. Onyemaechi Mrakpor.
Okwufulueze, who spoke in an interview with newsmen immediately after he was released on bail from the police cell on Wednesday in Asaba, said he found himself in cell on account of a candid advice he offered leaders of the party in the state.
He said his advice to the governor and leaders in his constituency (including Hon. Mrakpor), which was conveyed in a text message was taken personal by Mrs. Mrakpor, who arrested and charged him for defamation of character.
Okwufulueze called on the party leadership to redress what he described as injustice done to him by the lawmaker as the party ought to be an umbrella for everybody and not just for the mighty.
He said his advice was borne from spreading insinuations that intended lists of executives from the wards to the LGAs have been scripted to be imposed at the sound of whistle for the coming party congresses.
"So I sent out the message that the forth coming PDP Ward/LGA/Senatorial and indeed the State congresses should be transparent and for delegates to be allowed to choose their choice candidates. I am a party stakeholder from Ogwashi-Uku in Aniicha South and as a former PDP chairmanship aspirant in the LGA, I felt I owe the party a responsibility to advice and offer correction in some noticed anomalies and as such I gave my piece of advice".
"The advice was conveyed in a text message to key leaders of PDP in my constituency and the State. I told the party that the days of impunity are gone, as such we should allow the people to choose anybody they want for any position in the coming party congresses.
"But Mrs Onyemachi Mrakpor, who represents my constituency in the House of Representatives, took it upon herself to bully me for no reason, called the police to arrest me and incarcerate me and I spent the night in cell. Now she has charged me to court for defamation of character.
"This is a woman I fought for during her election. Besides, the text message was sent to even the party Chairman, Chief Edwin Uzor, Sen. Peter Nwaoboshi, among other party leaders", he lamented.
The controversial text message, which was forwarded to our correspondent read thus: "The days of impunity has gone in Aniocha South and in Nigeria politics where few so called leaders will not just draft a list as Party Exco (like rumour already has) and push it on us (baboons) to swallow. Let there be a proper congress or a big tsunami will hit our party. We should learn from our past mistake...WE ARE WATCHING!".
When contacted, Mrakpor confirmed that she arrested Okwufulueze on Tuesday and that the matter has been charged to court for defamation of character.
She said that when she received the text message from Okwufulueze, she had wanted to treat it as trivial but considering her status as a public figure, she decided to call in the police and charge the matter to court, saying that as a member of the party, she was not aware of any forthcoming congress.
It was for these reasons she had to arrest and charge Okwufulueze to Court for defamation of character for alleging that she (Mrakpor) had already concluded plans to impose PDP executives' lists.
"When I read the text it does not really make any sense to me because I have not heard about congress that the Party has fixed any date and by my position in the party I should know if any date was fixed for the congress.
"So, I have not heard anything about congress. When a young man came threatening me that I have concluded the EXCO list and that I was going to impose it on the people and Okwufulueze came with so much boast.
"Initially I tried to ignore the threats but when the text messages kept coming and the comments were getting heavier, as a public figure, I arrested him and charged him for defamation of character," Mrakpor said.
Okwufulueze was arraigned Monday at the Magistrate Court in Ogwashi-uku and was granted bail, as Mrs. Mrakpor insisted that she was prepared to pursue the case in court.
Meanwhile, it would be recall that the party has held a reconciliation meeting where the state governor, Sen (Dr) Ifeanyi Okowa, the party's national vice chairman, Chief Cairol Odjugbo cautioned the party to allow the will of the people to prevail in every congress.