FEC approves $200m loan for Lagos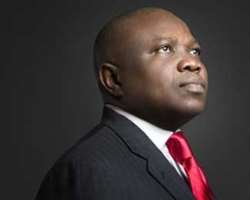 The Federal Executive Council (FEC), on Wednesday, approved a $200 million International Development Association (IDA) loan for Lagos State's road projects.
Addressing State House correspondents after the FEC meeting, the Minister of Information, Lai Mohammed, explained that this followed the approval of a memo presented by the Minister of Power, Works and Housing, Babatunde Fashola.
Mohammed said the loan was in support of the Lagos State Development Policy Operation to allow the state government to complete some of its "very ambitious projects" like the 61-kilometre 10-lane Lagos-Badagry Expressway and some seven-kilometre light roads.
He said the loan would also enable the state government to rehabilitate inner roads in Apapa, in addition to some ongoing road projects in the state.
Also speaking, Fashola said this was not a new loan but a segment of $600m developmental initiatives approved in 2010 for Lagos State expected to be disbursed in tranches of $200m annually from 2011 to 2013.
He said the fact that the World Bank now had the confidence to lend sums "in tantamount to sub-national government is a testament of financial discipline, strong governmental structures and the establishment of institutions".
Alleging that the loan suffered delays due to partisan differences in the last dispensation, Fashola said: "After the first tranche was disbursed, there was a freeze on the second tranche. The initial agreements we had with the World Bank was a 40-year loan, a 10-year moratorium, 0.5 percent interest…So, by the time this one was approved now, because of the delays, we had lost the opportunity of 40 years as it's now a loan of 25 years, the moratorium has reduced to five years instead of 10 years. The interest rate had gone up to 2.5%.
"But what's still heart-warning about it is that it helps to finance infrastructure…
"Edo, Ekiti and Rivers have also benefited. I believe this is the way to grow the economy of Nigeria…Perhaps, people continue to wonder are these monies paid. Loans like these are actually deducted at source at monthly FAAC meetings. So, the risk of defaults of these kinds of loan is very minimal. These are part of deductions that come to every state once the FAAC accounts are rendered, your loan obligations would be factored". – Daily Trust.