MPAC Urges The President To Speak Out Against Attacks On Muslims In Hijab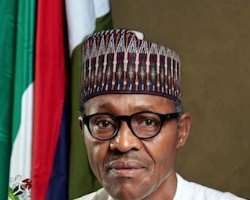 (Lagos, 11/01/2016) Muslim sisters at the National Orthopaedic Hospital, Igbobi, Lagos (NOHIL), in University College Hospital's (UCH) School of Nursing, Ibadan are still prevented from using the hijab, despite official circulars allowing that. Posters of the "Federal Government" banning the burqa have appeared at the National Identity Management Commission [NIMC] Office, New Garage, Ibadan, and their officials are discriminating against Muslim there.
A niqabite (Muslim woman with face cover) was molested by soldiers on Friday 8th January, 2016 in Meiran, Lagos. Her Niqab was pulled off her head, and all she could do was "crawl away in hurtful and humiliating tears."
Also, a prospective hijabi youth corps member was rejected at a Military Hospital in Bonny Camp, Lagos, and was told blatantly she could work there "because it is now a policy that the hijab is banned from all military installations in Nigeria".
What was done to all these innocent Muslims meets the definition of Islamophobia although those who work within and on behalf of the Islamophobia industry will deny any wrongdoing or ethical compromise in the motivations. In fact, they deny that Islamophobia even exists!
The MPAC has followed cases like these over the years and know for certain that there are elements within the Nigerian society that actively pursue Islamophobic agenda and promote hate-motivated policies and practices against Muslim women in hijab.
For reasons such as these, the MPAC once again calls on the government of His Excellency, President Muhammadu Buhari, to protect the essential rights and liberties of all its citizens; and at the same time to supervise and carefully evaluate the powers given to, and wielded by, our security agencies and parastatals. Attacking a Muslim woman, wearing the niqab in a public place thousands of kilometers away from the areas directly affected by the Boko Haram insurgency is a definite sign of Islamophobia's tolerance in our society.
One thing that should bother everyone is that this kind of assault on Nigerian citizens of the Muslim faith are seldom acknowledged for what they really are (hate-motivated crimes), nor are they accurately reported (if at all) by our media, law-enforcement agencies and politicians. As it has on previous occasions, the MPAC is warning that this and similar assaults are becoming an increasing threat in a Muslim Nigerian life and urges both media and politicians to forcefully speak out against them for the good of all citizens.
The hijab is the covering worn by millions of women the world over following the revelation in the Qur'an: "Say to the believing men that they should lower their gaze and guard their modesty…And say to the believing women that they should lower their gaze and guard their modesty; that they should not display their beauty and adornments except what (must ordinarily) appear thereof; that they should draw their veils over their bosoms and not display their beauty except to their husbands, their fathers...(a list of exceptions)" [Chapter 24, verses 30-31]
The MPAC is outraged at the emerging trend of emboldened "lone wolves" attackers of the hijab and the vision of some to create a two-tier citizenship in the country. The extraordinary support that the call to secure the right to freedom of religion expression of Muslim women has attracted amongst Nigerians clearly reflects the fact that, to most people, justice and freedom are principles that cannot be compromised.
MPAC has repeatedly urged the government to strike a proper balance between freedom of religious expression, equality, and the war on terrorism, even in the heat of the residual threats posed by the Boko Haram cultists. Also, we continue to urge the Federal Government and those prosecuting the war on terror to deepen their engagement with the Muslim community as serious partners and stakeholders. Our politicians are as responsible for the welfare of the Muslim women in hijab that are being persecuted as that of every other citizen of this country. Also, because the rising tide of anti-Muslim sentiment may have links to the hijab comments made by the President during his chat with the media recently, we urge the President to now send the strongest possible message that hate-motivated crime is an abhorrence and blight on our society, and that his administration will show zero-tolerance towards anti-Muslim discriminations in public offices and space.
The dangers that come with relaxing our moral and legal vigilance against abuses on justice and freedom of religious expression are far worse than those posed by the cold blooded murderers that we need to protect ourselves against. As we pray for resounding victory on all fronts against the Boko Haram, we urge the President and his men to make fight for the rights and dignity of women a priority just as they have made war on terrorism a priority.
LINK: http://mpac-ng.org/mpac-positions/767-mpac-urges-the-president-to-speak-out-against-attack-on-muslims-.html
Contact:
Disu Kamor
Executive Chairman
Muslim Public Affairs Centre, MPAC
e-mail: [email protected]
website: www.mpac-ng.org