Why We Must Not Insult Our President?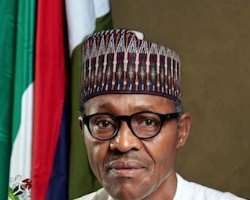 "Never let your persistence and passion turn into stubbornness and ignorance. Anthony J. D'Angelo
It is only in our clime that people denigrate President at will. We are quick to forget that a nation's President is the head and number one ambassador among the commity of nations. The honour meant for Office of the President directly rest on the occupier of the seat. To be candid we were not surprised what PDP tagged our President, PMB in the ongoing political hydrocephalus but that is not the best way as an opposing force.
Although we will not blame PDP outrightly. It was APC that taught Nigerians a wrong module of playing opposition politics by disrespecting immediate past President. APC gave us ignominious ways of what opposition should be by allowing and supporting anyone that punched the President. Without any reservation, APC has no moral right to accuse anyone that toes their path. In fact, it is too early for them to be weary of harvesting what they have sown.
However, other Nigerians should not go the way of politicians on this issue. Our President is the father of this nation by virtue of his position and in the context of our cultural heritage, nobody corrects his or her father by calling him bad names.
Our take on the maiden media chart by the President is very simple.
Mahmoud Abbas says "we cannot build foundations of a state without rule of law".
Though our President might have good intention on getting us on the right path but his differential templates and military background supposed to have been managed by his associates. Nobody fight impunity by impunity and get a long term result. Even most of the world deadliest war ended up in round table discussion.
We will not blame our President but his associates, who forgot to know that once a soldier will always be a soldier. We are still wondering why a President with 11 Lawyers as Ministers plus his Vice-President making 12 altogether could go to that extent against the rule of law. It is either they are not doing their jobs to massage the military blood of our President or the President is not yielding to their advice.
At this juncture, we will reiterate it that this is era of rule of law and constitution not provincial rule and decrees. No matter the task before us we should confine to the ambit of law. Our President has sworn to uphold them and he cannot do otherwise. If the President is appealing and calling for negotiation with Boko Haram terrorist group that have sent thousands of people to their early graves and threatening our sovereignty. It will be difficult to believe that rule of law will be abandoned for others for shedding no blood by same President.
According to the President, the accused will jump bail if granted. But the world today is a global village, no country can serve as abode for criminals. May be we should remind our President that Ibori's Lawyer that was trying to do dirty job is serving a jail term in UK. As Dele Momodu said it in his article titled "What is going on in Abuja" that the President cannot be the accuser, the prosecutor and the judge simultaneously.
If our President is not comfortable with the current Criminal Acts he should have called for Judicial reform in his first seven months instead of travelling out of the country 17times.
As we have said in our article tagged "As rule of law fades out", the consequences of defiance to the rule of law will not augur well with our nascent democracy.
If this fight is for the innocent public, we should not sacrifice our consciences on the altar of politics.
Good Governance Advocates.
[email protected]
Disclaimer:

"The views/contents expressed in this article are the sole responsibility of the author(s) and do not necessarily reflect those of The Nigerian Voice. The Nigerian Voice will not be responsible or liable for any inaccurate or incorrect statements contained in this article."