Nigeria May Become A Dictatorial State If....Says Group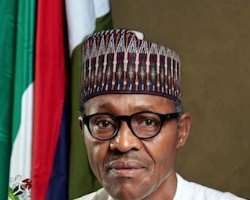 A civil society group, the Concerned Citizens for Constitutional Democracy (CCCD) has condemned what it described as the growing wave of persecution of persons perceived to be in the opposition or to have been in support of the former administration of Dr Goodluck Jonathan.
CCCD in an electronic statement issued on Saturday expressed concerns that the KGB styled invasion of the residences of former Comptroller General of Immigration, Abdulahi Diko Inde and the resulting terrorising of his family, to the extent that some were crying, is a new dimension in the unleashing of state apparatus against opponents.
The statement signed by CCCG National President, Anthony Kolawole said it was apparent that the siege laid to Mr Inde's house was for evident fishing contrary the expectations that the agency responsible would have facts and credible evidence to work with.
"It is on record that the former Comptroller General of Customs was the one who fully opened the nation's eyes to the potentials for increasing revenue generation from the organisation and should therefore not be treated like an insurgent. Mr Inde served this country dedicatedly while in office and any poor treatment meted to him will serve to discourage others from giving their best to the nation.
"The assault on the former Comptroller General of Customs has all the makings of the treatment meted out to other senior officials in former President Jonathan's government who are currently in the incumbent government's gulag. People are arrested and kept in detention and for as long as possible without being charged to court as the emerging dictatorship has fully constituted itself into the executive, legislature and judiciary.
"We are not the only ones expressing these concerns as the Deputy Senate President, Senator Ike Ekweremadu within the past few hours similarly expressed concerns about the growing authoritarianism in the land.
"Confirmation of this is evident in the wholesale defection from the PDP to the APC by persons who now understand that being part of the government and kowtowing to its wishes immunises them from persecution.
"We urge Nigerians to condemn these activities of state in persecuting those perceived to be political enemies while some sacred cows have assumed executive in government seats already.
"This is no way to fight the anti-corruption war and it is certainly no way to build national cohesion." It warned.
The group further cautioned that it will not sit idle and watch the country slide into a dictatorship that punishes those who held opposing views. It urged the Presidency to call off the assault on Mr Inde and re-focus its energy on addressing the nation's economic woes that were brought on by a distressed global economy.