Okigwe Senate Re-Run: Citizen Samuelson Cautions Against Araraume's Support For Uwajumogu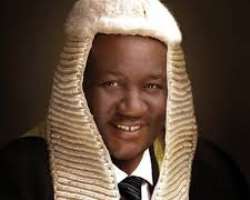 Imo activist and popular socio-political crusader, Citizen Ikenna Samuelson Iwuoha has frowned at the way and manner the disgraced Ex-speaker of Imo State House of Assembly has been going about deceiving and manipulating leaders in Okigwe Zone, while at the same time seeking for their support and endorsement in the senate re-run scheduled to take place in February 2016.
Citizen Samuelsonwho has described the Ex-speaker, Rt. Hon. Benjamin Uwajumogu as a Fraudster, Murderer, Ritual killer, Prodigal son, Serial Ingrate, Blackmailer and Paedophile etc, is particularly unhappy that a leader of repute, political strategist, industrialist of note and a Statesman, Distinguished Senator IfeanyiAraraume has mistakenly thrown his weight behind the former speaker, without first verifying his character and political antecedents. The socio-political crusader maintained that Senator Araraume should have first investigated the said Benjamin Uwajumoguvis-avis; His family background, Who was his father?, His relationship with his wife and children, His mental stability, His addiction to drugs, His involvement in the killing of his aides, How he connived with the Imo State Police Command to commit the greatest crime in history on the 3rd of June 2014, How he looted Imo State House of Assembly, His involvement in ritual activities, His involvement with the Abortion law in 2013, His acquisition of Properties with stolen state funds, His political prostitutions and other atrocities etc, before giving him support.
Citizen Samuelsontherefore advices Senator Ifeanyi Araraume to withdraw his support for Benjamin Uwajumogu, who he called a known criminal, cautioning that failure to adhere to the sincere and simple advice will likely destroy the ex-Senator's political ambition before 2019.
Hear Samuelson, ''Senator Araraume is my mentor, my father, my uncle, my elder brother and my personal friend. I have related with him in the last ten years. He loves me, just as I deeply love him. Although he has the democratic right to support anybody of his choice, Benjamin Uwajumogu must never be allowed to come between us. Senator Araraume is a great leader of repute with enough political credentials, capable of fetching him Nigeria's Presidency or Imo Governorship in 2019. His continued support for Uwajumogu will destroy those credentials. His support for Uwajumogu will destroy his political career. Distinguished Senator Araraume should desist from supporting Benjamin Uwajumogu, a man who is currently under investigation by ICPC, EFCC, Force Headquarters (FCID) and other security agencies for various crimes such as fraud, murder, conspiracy, stealing, acquisition of properties with stolen state funds etc. The larger picture is the Governorship race in 2019, and the people of Imo State arealready wondering why my political mentor Senator Araraume should be supporting an unstable character like Benjamin Uwajumogu. Even Governor RochasOkorocha cannot afford to support a political leper like Uwajumogu in this senate re-run, because of its consequences.
Again, Benjamin Uwajumogu's late father (Chief B.O Uwajumogu) was convicted by a military tribunal set up by President MuhammaduBuhari in 1984, for armed robbery, stealing and lootingof Golden GuineaBreweries PLC hollow and blind. He was jailed 10 years. However, he died on the 12th of June 1985. Ben Uwajumogu's elder sister (Chidinma) used her two Non-Governmental Organizations to loot Imo State House of Assembly through a proxy Department in the office of the speaker (GENERAL DUTIES). So corruption and fraud runs in the Uwajumogu family.
With all these information noted, Distinguished Senator IfeanyiAraraume with due respect ,must as of necessity withdraw his support for Uwajumogu". Citizen Samuelson concluded.
IMO INITIATIVE REPORTING FROM OWERRI – IMO STATE.
9TH JANUARY, 2016
Disclaimer:

"The views/contents expressed in this article are the sole responsibility of the author(s) and do not necessarily reflect those of The Nigerian Voice. The Nigerian Voice will not be responsible or liable for any inaccurate or incorrect statements contained in this article."