IMF to PMB: Remove subsidy increase VAT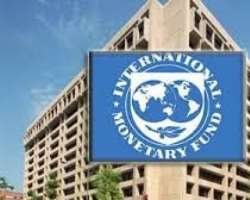 Visiting Managing Director of International Monetary Fund,  Christine Lagarde's tonic for economic recovery for Nigeria include taking hard decisions on the way governance is administered, particularly on issues of revenue, expenditure, debt, and investment.
It also includes stepping up revenue mobilisation by broadening tax bases, reducing leakages, improving compliance, enhancing collection efficiency as well as increasing the Value Added Tax, VAT, rate in the country, which according to her, is one of the lowest in the world.
The IMF boss made these recommendations when she paid a visit to Senate President, Bukola Saraki, at the National Assembly yesterday.
She said: "The new reality of low oil prices and low oil revenues mean that the fiscal challenge facing government is no longer about how to divide the proceeds of Nigeria's oil wealth, but what needs to be done so that Nigeria can deliver to its people the public services they deserve -be it in education, health or infrastructure.
"This means that hard decisions will need to be taken on revenue, expenditure, debt, and investment going forward."
Lagarde admonished the Federal Government against taking foreign loans.
"Nigeria's debt is relatively low at about 12 per cent of GDP. But it weighs heavily on the public purse. Already, about 35 kobo of every naira collected by the Federal Government is used to service outstanding public debt," she said.
She urged that government needs to focus on the quality and efficiency of every naira spent.
"This is critically important. As more people pay taxes, there will, rightly, be increasing pressure to demonstrate that those tax payments are producing improvements in public service delivery," she added.
On fuel subsidy, the IMF boss said its disadvantages far outweighed any advantage it has, and thus, called for its total removal.
Her words: "Indeed, fuel subsidies are hard to defend. Not only do they harm the planet, but they rarely help the poor. IMF research shows that more than 40 per cent of fuel price subsidies in developing countries accrue to the richest 20 per cent of households, while only 7 per cent of the benefits go to the poorest 20 per cent.
"Moreover, the experience here in Nigeria of administering fuel subsidies suggests that it is time for a change—think of the regular accusations of corruption, and think of the many Nigerians who spend hours in queues trying to get gas so that they can go about their everyday business.
"At the same time, we should not forget the huge challenges facing Nigeria's state and local governments. These subnational governments, which account for the bulk of social spending, have only limited tools to manage the impact of declining oil revenues.
"My message here is to manage better the smaller purse, while building capacity to increase internally generated revenue."
-Emmanuel Ikechukwu