GOOGLE RAPPED OVER PRIVACY ISSUES BY 10 NATIONS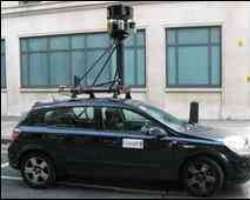 Seven European countries are among the co-signatories of the letter.
Canada's Privacy Commissioner Jennifer Stoddart has sent an open letter to Google Chief Executive Eric Schmidt.
The letter raises concerns about privacy issues surrounding social network tool Google Buzz and Google Street View.
It calls for Google to adhere to a set of "fundamental privacy principles" when creating new services in future.
Ms Stoddart's counterparts in nine other countries, including the UK, France and Germany, have signed it too.
Ms Stoddart expressed concern that "the privacy rights of the world's citizens are being forgotten as Google rolls out new technological applications."
She cited the early controversy around Google Buzz, a social network service that, when launched, automatically connected people in public to those they had emailed via their Gmail accounts.
Privacy problems
Google enabled Buzz users to set their own privacy controls following user complaints, but the problems caused by making personal contacts public "should have been readily apparent" to the company, Ms Stoddard added.
"Launching a product in 'beta' form is not a substitute for ensuring that new services comply with fair information principles before they are introduced," the letter reads.
Ms Stoddardt also criticized Google Street View. There is "continuing concern" about the way in which the company publicises its intentions prior to capturing images, she said.
She called on Google to collect and process the minimum amount of personal information required for a service, to be clear about how it would be used and to ensure that privacy settings were default and easy to use.
She also requested a simple process for deleting user accounts at the discretion of the individual.
We try very hard to be upfront about the data we collect
Google
The letter has been co-signed by officials in privacy commissioner roles in France, Germany, Ireland, Israel, Italy, the Netherlands, New Zealand, Spain and the UK.
The group requests a response from Google but in a statement the company said it had nothing to add.
"We try very hard to be upfront about the data we collect, and how we use it, as well as to build meaningful controls into our products," it said.
"Of course we do not get everything 100% right – that is why we acted so quickly on Buzz following the user feedback we received. We have discussed all these issues publicly many times before."