Lassa fever: Lagos lawmaker urges residents to be cautious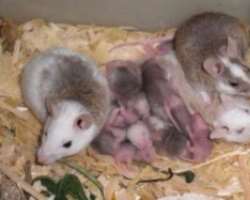 There are apprehensions in Lagos following the reported case of Lassa fever outbreak in some parts of the country. To this end member of the Lagos State House of Assembly, Segun Olulade, has called on residents in the state to be cautious and report to the nearest hospital any symptoms of Lassa fever.
Olulade, the chairman house committee on health service was reacting to the news from Taraba State, where the outbreak of Lassa fever has been confirmed, with one person dead and two others quarantined.
It was equally reported on Tuesday that two person died of the deadly viral disease in Rivers State.
The kawmaker advised residents to look out for every symptoms of the disease and immediately report if any is discovered within the community.
Some of the symptoms according to the lawmaker include nasal bleeding, bleeding through the anus and mouth, adding that people usually get infected with the Lassa Virus after being exposed to infected rodents, while person to person transmission occurs through direct contact with the sick person.
Lassa fever is described as an acute viral haemorrhagic illness of one to four weeks duration that occurs in West Africa. Experts say it is transmitted to humans via contact with food or household items contaminated with rodent urine or fecal matter.
-Emmanuel Ikechukwu