2016: A Year of Changing Over (2)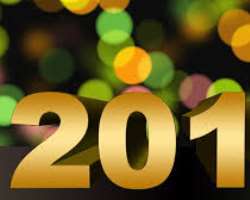 Yes, look at the sweetness coming for you. Are you not seeing it? Look at it! Marah means bitter. Marah here depicts loss, disappointment, failure, pain, and unhealthiness. Marah can also ultimately signify death - the end. Those situations that are inimical to the actualization of your destiny and happiness are the 'waters of Marah'. Maybe you have been going through them, now listen, there shall be a change over in your situation in the mighty name of Jesus! Every situation in this life has a solution. But it's just how to find it.
True. When you do the right thing you will find the right solution to those challenges. You got that? Look at what happened next.
The people out of thirst and disappointment, as usual, turned against Moses, and Moses cried unto God for help. They complained and murmured, but the man of God prayed. They got angry, but Moses got courageous and went back to the SOURCE. This will always make the difference.
What are you presently doing about that challenge? Complaining, angry, weeping, hating the church, God and everybody? What? Tell me. Or are already fed up of everything? Sometimes you meet people that tell you they are fed up with life. The wise men and women will pray, hope and wait until they see God's word come to pass in the life. No matter how long it will take. This is where I belong.
Receive Your Solution
When the great Moses prayed (I love this man), God showed him a tree branch. He took it and threw into that bitter water and it was made good to drink (Exodus 15:25). Praise God! Now, this is the solution to that your challenge - a revelation from God. You need a divine direction to what, where, who you currently need to move up to the next level. You must immediately ask God to open your eyes to this.
The branch that eventually brought the healing to that bitter water has always been in Marah, but anger, faithlessness and murmuring blurred them from see it. And it only took a prayer from someone who had learned to trust God to discover it. And listen, even if that thing you need is not there, God said that He will create it. Yes, just for your sake!
Your solution is just by your side. Ask God to open your eyes to see it now. Yes, it has always been with you. It's not in heaven, it is here on earth. That person you need is here. I ask Him to open your eyes now to see it.
I ask God to connect you with the person, with that solution, that move you need to make immediately in the name of Jesus! There is a change over coming your way! When others will be angry, crying, murmuring and complaining this year, we will be busy changing over from one level of glory to another.
When the world will be talking of economic meltdown, we will be praising God for divine discovering and uplifting. Or didn't His word say that when men are saying that there is casting down, we will be saying that there is a lifting up? Why? Because the Lord will show and lead us to that 'branch of tree' that will turn our Marah into sweetness! We will continue. Blessings to you!
Gabriel Agbo is the author of the book Uncommon Success. E-mail: [email protected] Website: www.authorsden.com/pastorgabrielnagbo Tel: 08037113283
Disclaimer:

"The views/contents expressed in this article are the sole responsibility of the author(s) and do not necessarily reflect those of The Nigerian Voice. The Nigerian Voice will not be responsible or liable for any inaccurate or incorrect statements contained in this article."
Articles by Gabriel Agbo