Buhari set to establish committee to fast-track NNPC reforms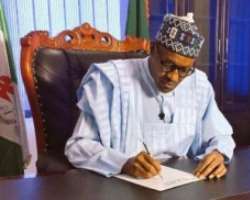 President Muhammadu Buhari hints of an inter-ministerial committee that would ensure complete and holistic re-organisation and reformation of the Nigerian National Petroleum Corporation (NNPC).
The president dropped the hint in Abuja at a meeting with the Chief Executive Officer of the International Finance Corporation (IFC), Jin-Yong Cai.
Buhari said the need to reform the NNPC became inevitable in view of the corruption and abuse of its present structure in the recent past.
Citing the nations need to maximise income in the face of dwindling revenue has given the federal government the impetus to reform the corporation.
-Emmanuel Ikechukwu