FAKE EBAY BIDDER IN COUNTY DURHAM FACES £50K FINE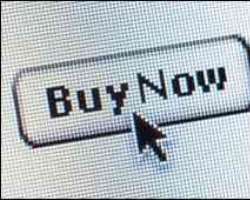 New laws were introduced in 2008 to tackle growing internet fraud
Trading standards has issued a warning after an eBay seller from County Durham became the first in the UK to be prosecuted for online auction fixing.
Paul Barrett is facing a fine of up to £50,000 after using two separate eBay accounts to bid against himself.
North Yorkshire Trading Standards said those who bid on their own items, or who get friends and family to do it for them, are breaking the law.
The 39-year-old minibus hire firm boss will be sentenced on 21 May.
Jo Boutflower, from North Yorkshire Trading Standards, said: "I think people do it either themselves or by getting friends and family to bid on their items and don't think they're doing anything wrong but actually they are breaking the law.
"We certainly hope this case is a bit of a wake-up call to people who do trade on Ebay, or other auction sites."
'Shill bidding'
Barrett was investigated after a complaint that he had advertised and sold a minibus on Ebay with false low mileage.
Officers found he was 'shill bidding', selling goods on the auction website under one username and bidding on them with another.
He told Skipton Magistrates' Court that he did not know it was a criminal offence to do so.
Barrett admitted 10 breaches of recent fair trading regulations, with each offence carrying a maximum fine of £5,000.
His case was adjourned for sentencing at Bradford Crown Court.