Turkish Airlines Compensates Aggrieved Passengers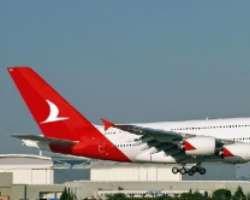 BEVERLY HILLS, January 05, (THEWILL) – Sequel to the intervention of the Nigerian Civil Aviation Authority (NCAA), Turkish Airlines have paid the prescribed compensation to all the passengers whose luggage were delayed in its Flight TK 624 scheduled service from Istanbul to Abuja.
The airline, under the supervision of officers of the consumer protection unit, NCAA, ensured that all the passengers were paid full monetary compensation as contained in the Nigerian Civil Aviation Regulations (Nig.CARs).
According to a press release yesterday, all concerned passengers have been paid while a cargo flight and an Airbus were arranged to freight to Abuja, Nigeria, all contentious backlog of baggage that were earlier short landed.
These were contained in a report of the investigation carried out by the NCAA over the recent Tarmac Intrusion by Turkish Airlines passengers submitted to Muhtar Usman, Director-General, NCAA.
The report contained several observations and recommendations, which include provision of signage informing passengers of possible penalties of unlawful acts at the airport and display of clear-cut penalties arising from unlawful acts to serve as deterrent to would be violators.
It was also revealed that the Close Circuit Television (CCTV) footage will be deployed and the Turkish Airlines should assist in identifying the unruly passengers for prosecution to dissuade others from carrying out similar acts.
Subsequently, the NCAA directed the appropriate agencies to put up appropriate control mechanism strong enough to prevent unauthorised access to restricted areas of the airports forthwith.
It assured that the recommendations would be implemented to the letter to foreclose and mitigate future repetition of such occurrence.