Rison - I Don't Want To Wait (ft Pappy Kojo) (Official Video)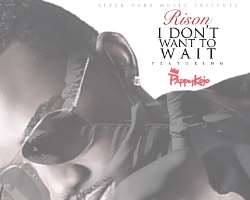 Rison (Anthony Rison Enyie Okai) was born into an entertainment family-his Nigerian dad was a musician and mother was a third runner up in the 1988 Miss Ghana Edition.
Rison's cosmopolitan outlook-born in Ghana, lived in Nigeria and raised in America has influenced his music as could be felt in his latest single titled 'I Don't Want To Wait' featuring Pappy Kojo.
His new song can be described an Afro-Pop with an R&B touch.