22 Mindset Personalities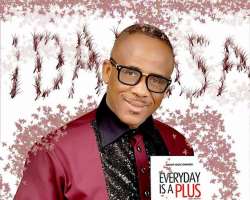 Since the formation of Mindset Media Limited on August 11, 2011, God has made me to meet some distinguished personalities whose lifestyles not only sharpen the mental picture of Mindset Media Limited but also emulating the value models to succeed in life. Some started with the vision and some met the vision and some decided to support the vision.
These mindset personalities are not promise makers but they are promise fulfillers with integrity. For anyone to associate with these mindset personalities, it means such person should be ready to learn the robes of quality leadership in Nigeria and beyond. They have successfully made their marks in all sectors of the economy but humility has played a larger role in their geometric successes in life. The 22 Mindset Personalities are:
1. Bishop (Prof) Leonard Nwaoma Umunna is the Presiding Bishop of Bible Life Church Cathedral (BLCC) and the father of church drama in Nigeria. This man of God has both spiritual and physical integrity in ministry. He does not speak with both sides than believing in God's direction. Humility has played a great spiritual role in his life and he is ready to offer his humanitarian services to people with great vision.
2. Agatha Amata is the Chief Executive Officer of Inside-Out Media Limited, owners of Rave TV, Trend 100, 9FM, FESECA and others. She is one notable Nigerian female presenter and philanthropist that wants the younger generation to grow in life. Her worthwhile contribution to youth development in Nigeria is great. She remains a role model to many Nigerian youths.
3. Bishop Isaac Idahosa is the Presiding Bishop of Illumination Assembly and one renowned Nigerian motivational speaker that has love for both young and old people to grow in life. He has helped many young pastors to get international connections but still remains humble to God. He does not make promises without fulfilling them or advertising fake successes on the social media but ready to make his success real in life.
4. High Chief Michael Orobosa Ubogu is the Chief Executive Officer of Micura Services Limited and one notable maritime expert whose branding has helped to provide employment opportunities in Nigeria. He is a man with his word. He belongs to a generation that loves quality education to the core. He is a man that loves helping the Nigerian widows and Mindset tagged him as the 'father of Nigerian widows'.
5. Mr.Rasheed Bola Adekunle is the Managing Director of Global Ventures Limited and one grassroots entrepreneur that has created several employment opportunities for many youths in Nigeria and has received many awards to his credit.
6. Mr.Blessyn Okpowo is one international media consultant with a pedigree. His philanthropic gesture is worthy to be emulated in all ramifications. He is one Nigerian that wants the poor to live happily without pains. He is a figure to record with in Isokoland.
7. High Chief Immanuel Emoefe is the Chairman of Portplus Limited and a philanthropist with godly heart. His financial inputs are felt in both Nigeria and abroad. He does not look down on people than seeing peoples 'problems as his own. He has given many scholarships to many Nigerian youths from first degree to PhD levels.
8. Sir Chief Itiako Ikpokpo(Malik) KSM is the present Isoko South Chairman and an entrepreneur with a difference. He is one of the philanthropic politicians that has love for the poor over the years. He remains the grassroots voice of the people in Delta State.
9. Hon. Emmanuel Egbabor is the present Isoko North chairman and a journalist of great repute. He is one Isoko grassroots politician that has love for creative development. He prefers to channel resources to appropriate quarters than diverting it into personal use. He remains the voice of grassroots development in Delta State.
10. Mr.Goodluck Orie is the Managing Director of Goosarah Hotels Limited and one grassroots philanthropist whose impacts are felt among Isoko people living at Ajegunle in Lagos State. He keeps doing well for the people with his little resources in life.
11. Mr.Eric Agbe is a trained sailor with integrity. He is a soft-spoken personality but wants others to succeed in life. He has love for grassroots education to the core.
12. Engr.Solomon Okpithe is a renowned grassroots leader and an oil and gas expert. He has used his philanthropic gesture to help many people in life. He is an easy-going man with integrity.
13. Deacon Michael Nwafor is the Managing Director of Machidor Investment Limited. He has helped many people to succeed in life. He is not a greedy person but a man that wants everybody to succeed in his family.
14. Hon.Fatai Ajidagba is the present chairmanship aspirant of APC at Ifelodun LCDA in Lagos State. This is one grassroots politician whose political inputs cannot be ignored than seeing him winning second term ticket without stress. He has digitally beautified Ifelodun LCDA to world-class in his first tenure and ACO has become popular in Ifelodun LCDA.He has used his past political office to help the poor to fulfill their dreams in life.
15. Prince Frank Egbodo is the Managing Director of Frandys Investment Limited and one grassroots philanthropist that has love in sponsoring Isoko musicians in life. He has created many employment opportunities to youths in Nigeria.
16. Mr. Daniel Alabrah is one reputable Niger-Delta journalist that has love for grassroots achievers. He has used his past political office to nurture grassroots sports in Nigeria. He is a writer with integrity. He is a man with his word.
17. Otunba Isaac Emiyede is the President of South South Peoples United Forum (SSPUF).This is one man that wants the progress of Mindset Media Limited in all ramifications. He has the highest online mindset comments to all publications.
18. Rev.Dr Ifeanyi Oluebubejesus is the General Overseer of Wisdom Christian Centre and one man that has been projecting and patronizing Mindset Media Limited to the core. His popularity in grassroots politics in Ifelodun LCDA and his social media support for Hon.Fatai Ajidgaba are worthy to be emulated. He remains one councillorship aspirant to beat in Ifelodun LCDA in 2016.
19. Pastor Festus Ejete is the General Overseer of Christ Faith Tabernacle Ministries International and one man of God that has been patronizing and supporting Mindset Media Limited to the core. He believes in the vision of Mindset media with a little beginning till today.
20. Prophet Monday Gold is the founder of Holiness, Grace and Truth Church international. This is one man of God that has love for Mindset Media Limited. He is the second highest online contributor to all Mindset publications in Nigeria.
21. Pastor Peace Emmanuel is a renowned female Singles and Married expert who believes in the growing vision of Mindset Media Limited. She remains the voice of Ajegunle mothers.
22. Rev.Monday Ogbeta is one man God that has spiritual integrity. He does not belong to those that make many promises without fulfilling them. He believes in Mindset Media dream.
These few personalities have not only believed in Mindset dream but also seeing great future for the organization.
Godday Odidi
Social Media Analyst
08058124798
Lagos
Disclaimer:

"The views/contents expressed in this article are the sole responsibility of the author(s) and do not necessarily reflect those of The Nigerian Voice. The Nigerian Voice will not be responsible or liable for any inaccurate or incorrect statements contained in this article."
Articles by Godday Odidi