I Never Borrowed N1BN As Info Commissioner—Semenitari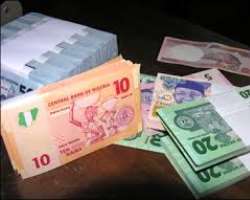 The Managing Director of Niger Delta Development Commission, NDDC, Mrs. Ibim Semenitari, has denied borrowing N1billon while she served in the immediate past Administration of former Rivers State Governor, Chibuike Amaechi.
Semenitari served as the Honourable Commissioner for Information and Communications from 2009 to 2015.
In reacting to the allegation by Dr. Austin Tam-George, who was recently appointed her successor, Semenitari said that no commissioner has the authority to borrow money from banks and emphasised that she never did. "No commissioner can do that. I did not".
The NDDC MD, who described the allegation as "a definite and unfortunate lie" said it runs against financial guidelines and service rules for ministries to borrow directly from banks.
Semenitari, an award-winning journalist and seasoned financial analyst with several years' experience in financial reporting, explained that only a state government can borrow.
"No ministry can borrow from any bank. It is against financial guidelines and service rules. Only a state government can borrow and there was no project in the Ministry of Information requiring government to borrow".
Bekee Anyalewechi
Special Assistant(Media) to the Managing Director,
Niger Delta Development Commission, NDDC
Monday, January 4, 2016