IPMAN In Adamawa State Refused To Comply With New Pump Price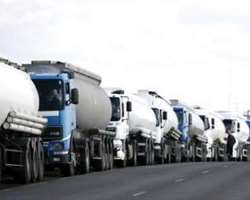 Independent Petrol Marketers Association, IPMAN, in Adamawa State refused to comply with the new pump price announced to take affect from 1st of January,2016 which was by the Petroleum Product Pricing Regulatory Agency (PPPRA)
Investigations by our Yola correspondent indicated that in some of the filling stations that dispensed the product, consumers are still buying the product at the old rate of N87.
Some motorists interviewed have expressed disquiet over the situation noting that had the price review favored the marketers, by now it would have been fully in effect.
A manager of one of the independent filling stations who do not want his name in print said they were yet to revert to the new price regime as they are yet to receive a circular from the federal government to that effect.
Commenting on the issue, Adamawa State Chairman of the Independent Petroleum Marketers Association Alhaji Abubakar Butu said they had not received any circular from the federal government indicating the price review.
Butu said they are expecting to get the circular tomorrow after which he would speak on the issue.