Crime: Lagos plans additional 10,000 CCTV to fight crime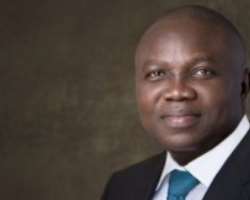 For the records Lagos state government said that the 1,000 Close Circuit Television, CCTV Cameras installed by the Federal Government in Lagos state have become dormant. This observation is coming in the wake of huge capital spending by the state on security.
The state of the infrastructure was disclosed by the honourable Commissioner for Economic Planning and Budget, Akinyemi Ashade, while giving a breakdown of the 2016 budget of the state.In his words:
"We will be expanding our ICT Infrastructure Statewide, consequently, a budget of N9.6billion has been approved for this purpose in 2016. This will include Smart City project targeted at deploying technology to enhance security in the State. It will also aid our revenue generating efforts.
"We will be increasing coverage of CCTV installations in the State. Our goal is to have over 10,000 active cameras, connected by Broadband. The existing 1,000 CCTV cameras will be reactivated and these will be increased by additional 3,000 cameras after the completion of the first phase of this project," he said.
On the need to beef up security, Ashade said, " We are all aware of the security challenges in the country and to manage this in the state, we have committed aboutN23.5 billion for the maintenance of Law and Order, and to support Security services in the area of vehicles, security gadgets and logistics.
"We shall continue to enhance the welfare of our security services in the areas of providing allowances, fuelling of patrol vehicles and adequate life insurance covers to motivate them in 2016. We will provide more buildings for Police Area Commands in our state to enhance their performance. This budget also includes projects that will enhance security of lives and properties in other areas of Governance as previously enumerated.
"You will recall that this Administration handed over equipment worth N4.765bn to the Lagos State Police Command in the last quarter of Y2015.In addition to the activities mentioned earlier, we have also made provisions for Completion of on-going Court projects in Igando, Imota, Ajegunle as well as Judges Quarters at Falomo etc. to complement those that had been completed," he said.