BABY P KILLER STEVEN BARKER LOSES RAPE APPEAL BID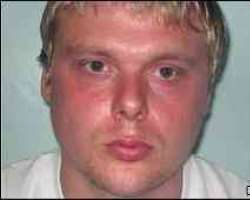 Steven Barker, 33, was jailed for life and ordered to serve at least 10 years for raping a two-year-old girl.
In January, Barker had his challenge against the conviction and sentence rejected by the Court of Appeal.
Barker had been jailed for 12 years for causing or allowing the death of 17-month-old Peter in 2007.
Giving his reasons for refusing Barker leave to appeal to the Supreme Court, Lord Chief Justice Lord Judge said the case did not raise any "point of law of general public importance".
He added: "That, therefore, is the end of the matter."

Baby Peter had more than 50 injuries when he was found dead
Barker had claimed he did not have a fair trial and his rape conviction was "unsafe".
Peter's mother Tracey Connelly, 28, of Tottenham, north London, and lodger Jason Owen, 37, of Bromley, south east London, were also jailed over the child's death.
Barker was Connelly's boyfriend.
Peter was found dead in a blood-spattered cot in August 2007.
He had more than 50 injuries, including fractured ribs and a broken back, despite being on the at-risk register and receiving 60 visits from social workers, doctors and police over eight months.
Barker was told by the sentencing judge he played a major role in Peter's death.