University Of Port Harcourt Dusts Other Nigerian Universities In New Ranking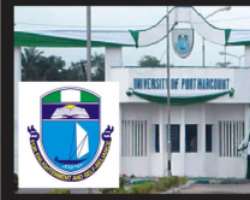 SAN FRANCISCO, January 04, (THEWILL) – The University of Port Harcourt has been named by the World Economic Forum (WEF) as the sixth best university in Africa, trailing four South African and one Ugandan university.
The list which contains the 30 best universities in Africa for 2015 by WEF was dominated by South Africa with 12 universities on the list and Egypt with six.

PH RANKING
According to WEF, the results are essentially based on the amount of citations there are for the university's work and were derived from the methodology for the current world university ranking by Times Higher Education THE.
Phil Batty, Editor of the THE – World University Rankings, in an interview with M&G Africa, explained that even though THE has spent the last 4-5 years modifying and refining a methodology that would be better suited to an African, as opposed to a global ranking, "there's still a long way to go".
According to Batty, this is "the very start of the story. World rankings are driven by research, innovation and tech development, we need to work with African universities on their teaching and graduate success."
He summarised by adding that THE has "created is a snapshot of research strength" but was also candid about the lack of extensive data in creating this first THE Africa university ranking.
One of the big surprises was the omission of several African universities that have consistently featured high up on global ranking lists. Namely; Cairo University, University of Ibadan, University of Nigeria and Al-Azhar University in Egypt.
The other surprise was the appearance of unexpected or lesser-known institutions, such as the Universite Cadi Ayyad (10), Port Harcourt (6), the Universite de Sfax in Tunisia (28), Universite Hassan II (15) and several other institutions from Egypt namely; Suez Canal University (14), South Valley University and Minia University (30).