Alex Otti: Divine Victory And Great Expectations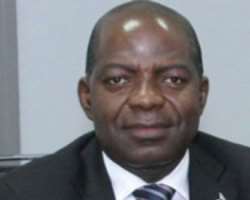 'No Man Is Good Enough To Govern Another Man Without The Other's Consent'-- Abraham Lincoln
The above comment made by Abraham Lincoln a long time ago holds true today as it did at the time it was made. So it is with the out -going, ex-temporary Governor of Abia state, Dr Okezie Ikpeazu who never had the consent of the Abia people by the plurality of their votes to govern them and like all things acquired by dubious means , they never last a long time. As we celebrate this appellate court victory restoring Dr Alex Otti's stolen mandate we must not fail to give credit to this Lion of Abia politics.
Like his namesake "Alexander The great" he came, he saw and he conquered the PDP juggernaut that had dominated Abia politics for more than a decade. It is in the spirit of the recognition of his efforts that I quote Theodore Roosevelt who said the following, "it is not the critic who counts, but the credit belongs to the man who is actually in the arena, whose face is marred by dust and sweat and blood.
Who strives valiantly, who errs, who comes short again and again, because there is no effort without error and shortcoming, but who actually strives to do the deeds, who knows great enthusiasm, the great devotion, who spends himself in a worthy cause, who at best knows in the end the triumphs of great achievement and who at worst if he fails, at least fails while daring greatly so that his place shall never be with those cold and timid souls who neither know victory or defeat". With this victory Dr Alex Otti deserves most of the credit for his efforts and fight for justice. His victory has shown that he is a man of exceptional determination with great reserves of personal courage and wisdom.
For many of us here in diaspora, Thursday the 30th of December 2015 was a day of hope and of anxiety. There was a solemn stillness, a burdensome weight hanging upon the minds of all, of fearful foreboding of defeat, a dread for the future. But today as we have had time to absorb the enormity of this victory, we are all in good spirits. Today there is an ebullience that has prevailed over the Abia diaspora community here and our joy is irrepressible. For me personally, it was a welcome Christmas -New Year present, joined into one. It is very gratifying to know that all our efforts, including those of my fellow comrades like Samuel IgweObinna ,ifeanyiNdulaka , Solomon Nwoko , Justina Okoro and a host of others have not been in vain.
In recent weeks I have always been amused by the Ikpeazu supporters who were beginning to refer to him as God sent not minding the fact that the man stole an election. It would appear our people have become very adept at invoking God tirelessly without reason, without provocation, without necessity and without justification, perhaps pre-emptively. Well a thief cannot be God sent, hence today God is finally sending the true Governor to the Abia people.Again with this appellate court victory God finally smiled on the Abia electorate. It is God's way of saying, I've heard your cries and pleas for rescue and deliverance from the pharaohs of your state who have held you in bondage for 16 years and so I am giving you your new leader in the person of Alex Otti.
Now regarding the out-going, temporary Governor, what can I say?. I say good riddance. As much as it is within his right to appeal to the Supreme Court, I have no doubt the apex court will sustain the judgment of the appellate court because it was a ruling grounded in solid legal precedence and jurisprudence. Is it not ironic that the same guys who rigged the election, boasting and taunting DrOtti to go to court if he was aggrieved are now the grieving party desperately seeking relief from the Supreme court?. To DrIkpeazu , I say , the Abia people can do without your administrative incompetence, your reckless expenditure of state financial resources, your bone-headed policies such as asking parents to show their tax receipts before their children would be enrolled in schools, your failure to pay over -due workers salaries and pensions, your penchant for bribery and your preference for everything Obingwa to the detriment of the rest of the state. Yours was an administration whose policies were customized to your already established preferences, tailor-fitted to your pre-determined interests and contoured to the particular and peculiar niches you want to inhabit. Sponsoring or renting thugs to demonstrate in the streets or bribing some traditional rulers to publicly support you would not prevent your exit, rather it is indicative of desperation. Like one writer posted on social media the Abia people have crossed to red sea with their Moses and there is no going back to Egypt.
To the ex-Governor's many media assistants, I say your time in the limelight as liars, praise singers and sycophants is over. You can now crawl back to whatever holes you came out from. Most of the time I was amused by your gallant efforts to humanize your principal and to create a false sense of accomplishment. Unfortunately your numerous write-ups and press releases were not only pretentious but also opaque, less inventive and futile, rather than probing and illuminating. To the many Ngwa folks from the Obingwa, UkwaNgwa axis, worshipping their own wisdom, who have responded to my articles with vitriol and have chastised me endlessly for being critical of their brother, I forgive you. As you can see, I have been vindicated in the end. At least just for once, my faith in Nigeria's judiciary has been temporary restored, even though I still believe that branch of Government needs to be reorganized and better still sanitized. Your resort to violence in the streets of Aba, Umuahia-Aba road and a few road junctions is not only the height of foolishness and stupidity but counter- productive because it portrays you and your principal as a bunch of hooligans who are desperate for power and who are capable of doing anything to secure it, including rigging an election. Just don't forget that the supreme court judges are also regular Nigerians who watch the network news and read events in newspaper like everyone else, hence capable of forming their own opinions and impressions about litigants and the cases that come before them. What you are doing is akin to cutting your nose to spite your face.To my fellow Abians, you and I finally got the change you wanted and which you voted for. Change is universal and inescapable, but it must be change that we desire and willing to accept or adjust to, not one foisted on you against your will. This has been a long struggle for change, but it is a change we wholeheartedly welcome. Dr Alex Otti is change personified and one that the entire state have embraced as evident by the jubilation and dancing in the streets of Aba ,Umuahia , Ohafia and my hometown of Arochukwu.
With this victory comes a great deal of work and expectations. The task before Alex Otti after he is sworn-in, and after the Supreme Court formalities are dispensed with as the Ikpeazu people have stated they will be filling an appeal, is not going to be easy. There is this story about what Mrs Eleanor Roosevelt said to Harry Truman who was at the time the American Vice-president at the time her husband died.It is said that Mrs Roosevelt walked up to Truman and said, 'the President is dead", to which Truman responded, "is there anything I can do for you" and to which Mrs Roosevelt curtly replied, "Is there anything we can do for you, for you are the one now in trouble". Yes , with the sacking of the temporary Governor, Alex otti is now the one in trouble and after all the avalanche of congratulatory messages and best wishes , the question we should all be asking is , what can we all do to help him, considering the enormity of the task ahead of him. That notwithstanding, I venture to say most categorically that no man in the history of Abia electoral politics was more keenly aware of the task before him before he ever sought the office of governor thanDr Alex Otti, hence he had paid consultants traverse the length and breath of the state identifying areas of need and proffering solutions. This is a man who during the campaign showed a felicitous combination of effort, conviction and understanding of the state's many problems and how to grapple with them.
His preparedness for the job notwithstanding, the pressure on him is going to be immeasurable and unending. He will have to be the rock on the beach of his administration, against which the breakers dash and roar. He will have to fight back the waters of criticism and of high expectations from overwhelming him. He may very well know that the Abia state house is a place full of hazards. He must therefore use his instincts, talents and wisdom to maneuver those hazards. Some people are going to try to keep the very people he may want to see away. Special interest groups, party faithful's and professional sycophants and bootlickers will stand in the rain for a week to see him and will treat him like a king. They will come sliding in and telling him he is the greatest Nigerian Governor since Lord Luggard. He should not believe their praise or it may put him off the true track to greatness.
He should know that his modesty, his humility, his earnestness have captivated the Abia people and there is a sympathy for the tremendous burden and responsibility he is going to shoulder. However the Abia people seem to have unanimous confidence in his ability to discharge the duties of Governor. All over the state, including here in diaspora,there is so much unity of purpose and goodwill towards him as I've ever seen before. My advice to him, for what it is worth is that he must develop, if he does not have it already, the ability to cut through the obfuscation and insincerity of so much that a Governor will have to listen to, day in, day out. Be aware that he will make mistakes sooner or later, and if he doesn't he will not make a very good governor. He should not always be willing to compromise and be liked by everyone, hence as Margaret Thatcher once opined, "If you set out to be liked,you will be ready to compromise at anytime, and in the end you will achieve nothing".
He must also bear in mind that, nations or states don't get wealthy and prosper economically through the benevolence of the state. He must learn to say NO to some of the many demands that will come his way. Individual efforts and entrepreneurship with sometimes the enabling hand of the state is the key to prosperity and economic upliftment.
Fortunately the Abia people are naturally endowed with entrepreneurial spirit. All they need will be just the enabling hand of government to succeed .In staffing his administration, he should attract the best minds and technocrats. People who are prone to reflection rather than reaction. People who are judged by the higher rule of purity of conduct, of honesty, of motive, of unyielding fidelity to the right and truth and the rigid discharge of duty and accountability. People who talk about solutions, not whine about problems.
To be the best he can be as a leader and our Governor, DrOtti will need all the support and perseverance the Abia people will be capable of giving. Above all he will need our patience as the country's dwindling economic fortunes is bound to hamstring some of his programs and in some cases cause some setbacks. We must pray for him continuously and ceaselessly, calling on God to give him the strength of Samson and the wisdom of Solomon so as to govern the great people of Abia and God's own state. With faith in God Dr Alex Otti will succeed and he will make us proud. Congratulations, my Principal, my Governor. It has been a long fight for justice.. A fight and struggle I am proud to be part of as many others. A fight also that has ended well. To God be all the glory.
NnannaIjomah.(Bsc, MA ). A former Assistant to the late IkembaNnewi , Chief EmekaOjukwu is a resident of New York City. [email protected]
Disclaimer:

"The views/contents expressed in this article are the sole responsibility of the author(s) and do not necessarily reflect those of The Nigerian Voice. The Nigerian Voice will not be responsible or liable for any inaccurate or incorrect statements contained in this article."
Articles by Nnanna Ijomah