Pengassan Urges Fg To Cancel Planned Sale Of Refineries As Scrap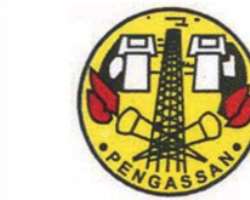 BEVERLY HILLS, January 03, (THEWILL) – Oil workers under the aegis of Petroleum and Natural Gas Senior Staff Association of Nigeria (PENGASSAN) have urged the Federal Government not to sell the four refineries as scrap, as recommended by the Petroleum Marketers Association of Nigeria (IPMAN).
The oil workers argued that selling the refineries as scrap would be tantamount to a disservice to the nation, saying that rather than sell them as scrap, the government should make them work optimally and fully deregulate the oil sector of the economy. "This will serve the interest of the nation better," they argued.
The union in a statement on Sunday, signed by Emmanuel Ojugbana, described the call by IPMAN as sabotage against the nation, and commended the government for ensuring that the four refineries were back on stream.
According to the statement, Ibe Kachikwu, minister of state for petroleum resources, had said that Kaduna and Port Harcourt refineries would soon start production after a long while.
It said selling the refineries as scrap was a fraudulent way of ripping the country of its national assets.
"Why does IPMAN leadership want the refineries to be sold as scrap, even when the government has shown that the refineries can work and take care of 75 percent of the nation's local demand of refined products,'' it queried.
The statement said the proof that the refineries were still viable and profitable was exhibited by the Port Harcourt Refining Company (PHRC), which posted a net profit of N11.2 billion for December 2014.
"The profit is representing N8.2 billion or 250 percent above the N3.2 billion posted by the company in preceding November 2014,'' the statement said.
It said this was attributed to the improved financial performance for the phased rehabilitation programme done by the workers, as the challenge confronting the functionality of the refineries was not the ownership.
Aside the challenge of Turn-Around Maintenance (TAM) of the refineries, it said, adequate and regular supply of crude, which was the major impediment to the efficient and effective operation of the refineries.
The statement urged the government to grant the managements of the refineries autonomy for effective accountability while sustaining the rehabilitation process already initiated.
"If any of the refineries fails to pay back the funding (if granted financial autonomy) and refuse to make commensurate returns to the NNPC within one year, the government is free to apply appropriate sanctions," it said.