Inside Cristiano Ronaldo's 19m euros private jet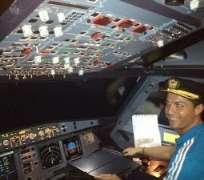 Cristiano Ronaldo 's new film has probably brought in a fairly decent payday for the Real Madrid star.
As well as being one of the most expensive footballers and recognisable athletes on the planet, the Portuguese attacker probably has a bit of disposable income. So who could begrudge him splashing out and treating himself to a little present?
Ronaldo has bought a new private jet, according to Portuguese newspaper Correio da Manha ( via Eurosport ), at the expense of €19 million.

Embedded image permalink
The Gulfstream G200 twin-engine business plane comes with all the bells and whistles, as well as a separate room for the three-time Ballon d'Or winner.

Embedded image permalink
It carries between eight and 10 passengers, which is bad news if Real Madrid were planning on using their star player's new jet to cut down on travel costs.
[ Correio da Manha , via Eurosport ]