2016: FG budgets N66bn for Lagos-Ibadan Expressway as Villa generators receive N32.9bn vote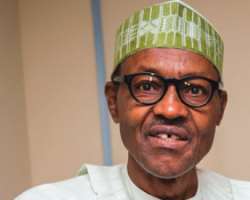 The Federal Government has budgeted a total of N66 billion for the rehabilitation of Lagos-Ibadan expressway; N30,000,000,000 for rehabilitation of Lagos-Shagamu-Ibadan dual carriageway section (I) in Lagos State, and N36,000,000,000 for rehabilitation of Lagos-Shagamu-Ibadan dual carriageway section (II) in Oyo state.
This is even as the office of the President and that of the Vice President will spend a total of N32, 964,218 to fuel generator in 2016 while a total sum of N115, 410,472 will be spent on motor vehicle fuel, fuel for generators and gas for cooking.
These were contained in the breakdown of the 2016 appropriation bill as reflected in the State house headquarters and Ministry of Works, Power and Housing budgets presented by President Muhammad Buhari last week to the joint section of the National Assembly in Abuja.
The budget showed that the state house headquarters will spend a total of N90, 499,510 on fuel, a breakdown of which indicates that N58, 894, 281 will be spent on motor vehicle fuel, N24,660,308 on plant/generator fuel and N6,944,921 on cooking gas/fuel while the office of the Vice of President will spend a total of N24,910,962; N14,115,896 on motor vehicle fuel, N8,303,910 on plant/generator fuel, and N2,491,156 on cooking gas/fuel.
The Presidency will also spend a total of N27 million on purchases of vehicle gadgets like C-caution (triangles), fire extinguishers and towing ropes of booster cables. The presidency will also expend N30, 000,000 on purchases of tool boxes, motorized jacks, diagnostic machines, tyre changing machine and kits pressure machine.
More so, the ongoing renovation of the Presidential guest house is expected to gulp a total of N387, 980,200, while complete furnishing of the entire rooms in the guest house will take N45, 000,000.
Other expenditures captured in the state house budget, include: 'Purchase of office equipment at N67, 129,028, purchase of canteen/ kitchen equipment, N89, 172,300 and wildlife conservation, N326, 084,876.'
Further highlights of the budget also indicates that 'construction and provision of recreational facilities, an ongoing project, will cost N764, 671,015; linking of cable to driver's rest room at the presidential villa, N322,421,971; linking of cable from guest house generator house to gate, N213,873,953; Installation of electrical lightings and fittings, N618,604,265; Electrical installation of distribution boards and other cables, N191,592,132; Provision of stage curtains and electrical drive, N22,861,449; Installations of electrical materials and luminaries, N10,416,146.'
The federal government has also within the budget allocated N308,000,000 for construction of VIP wing at State House Medical Centre, while a total of N3,219,555,017 will be expended on procurement of medical equipment.
The budget also indicates that N32, 386,724 has also been earmarked for purchase of generators for state house Lagos liaison office.
Meanwhile, anti graft agency, the Economic and Financial Crimes Commission has been allocated N2, 550,003,881 for construction of new head office building and another N77, 912,910 for construction of office building.