Abuja Disco Welcomes Tariff Review, Fixed Charge Removal By Nerc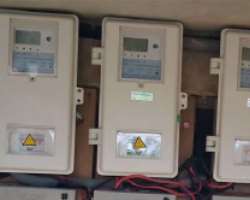 SAN FRANCISCO, December 30, (THEWILL) – Abuja Electricity Distribution Company (AEDC) has officially welcomed the new electricity tariff regime unveiled by the Nigerian Electricity Regulatory Commission (NERC), stating that it has expressly endorsed the removal of fixed charges for all classes of electricity consumers earlier announced by the Commission.
According to a statement from AEDC and signed by Ahmed Shekarau, its head of media and public relations, the company also reiterated full commitment to its mass-metering project, which commenced earlier in December with a pilot scheme in Niger State, with a projected installation of 5000 meters.
The ongoing pilot scheme is expected to enable AEDC assess all immediate and remote operational challenges and evolve a more robust way of effectively deploying, monitoring the new meters across its franchise territory.
The Disco's area of business coverage includes the Federal Capital Territory (FCT), as well as the three states of Kogi, Nasarawa and Niger.
AEDC said that its overall plan is to have all its customers metered within four to five years.
The company also explained that since its investment in the mass metering, the project has been captured in the new tariff regime approved by NERC, and will begin the roll out of meters enmasse across its entire franchise area after it has satisfactorily assessed the performance of the smart meters being installed in the pilot scheme currently ongoing in the Niger State region of the company.
To facilitate the mass-metering project, the company said that customer enumeration will commence in early 2016, with a view to obtaining vital information that will be fed into each customer's metering programme.
AEDC also pledged its commitment to fulfilling other performance obligations placed on it by the new tariff order so as to increase the amount and quality of supply to its customers.
The company, which recently announced an investment of over N2 billion into its network improvement projects, said it is working harder to raise the level of its investment for better customer service throughout its area of business coverage.