Some Nigerian Postgraduates Can't Write Research Proposals – Don Laments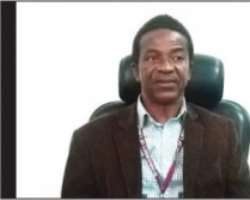 BEVERLY HILLS, December 30, (THEWILL) – The Dean of Postgraduate Studies in the University of Lagos, Prof. Solomon Akinboye has decried the inability of some postgraduate students to write robust research proposals, identifying same as setback to research and development in Nigeria.
Disclosing this observation in an interview with newsmen in Lagos, the don noted that aside funding, one of the major hindrances to attracting stakeholders from within and outside the country is the postgraduates' inability to write detailed and meaningful research proposals.
According to him, "I think the challenges of research and development in our university system is multifaceted."
"On the part of the postgraduates, they seldom avail themselves the opportunity of getting research funds by not doing the first thing first."
"So, many of them still lack the skill of writing very good and robust research proposals that can attract funding from within and outside the country."
"This is majorly what is lacking on the part of students."
Stressing the need for university authorities to consider organising research proposal workshops for postgraduate students, the professor maintained that such workshops should be organised in collaboration with those with expertise on proposal writing that could attract research grant.
He suggested that such workshops should hold annually, stressing that without research and development, there was no way Nigeria could move forward in terms of actualising all that had been put in place to reposition the country.
Akinboye pointed out that many advanced countries of the world had gone very far in terms of achievement as a result of research, hence, "we must ensure that we put our resources together to enhance productivity.
"We must also device a means of ensuring that the bureaucratic bottlenecks that slow down the process are reduced to the barest minimum."
"In other words, let's find a way of fast tracking the process,'' the don said.
He further urged the government to adequately fund research to enable postgraduate students to engage in serious research works as no institution can grow without funding.
His words, "Funding is very essential in promoting research the world over. It is critical; it is of paramount necessity and indispensable.
"It is only when this is available for postgraduate students that they can engage in serious research. And any serious research requires serious funding."
"So, sometimes it becomes difficult for our postgraduate students to get the necessary financial support for their research,'' said the university teacher.