Imo proposes N102.2b budget for 2016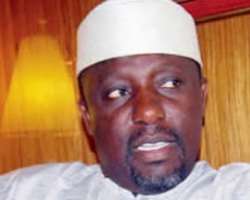 The Imo State Government has proposed a total budget of N102.2bn for the 2016 fiscal year, which is  N41.11bn (28.7 per cent) lower than the state's appropriation last year.
In the budget presented  by the state's governor Okorocha ,  N44.043bn was proposed for capital expenditure representing 43.1 per cent of the total budget, while   N58.165bn or 59.9 per cent of the appropriation bill was slated for recurrent expenditure.
The budget which was tagged a 'Budget of Consolidation,' was presented to the state House of Assembly on Tuesday for consideration.
According to Okorocha,  the projected recurrent revenue of the budget was N76.074,165,612 while the capital receipts stood at N26,134,316.419.
"The sustainable Development Goals (SDGs), the Federal Government Development Agenda and my current four-year Development Plan (2015-2019) for Imo State will provide appropriate strategies that will guide the implementation of the 2016 budget," he stated.
The core objective of the budget, he said,  was to satisfy the desires of Imo State people in line with the Rescue Mission Programme of his administration.
He added that the overheads for the proposed budget had been projected to decrease by about 17 per cent relative to that of the 2015 approved budget.
Okorocha stressed that this was as a result of stringent measure taken to cut expenditure by ministries, departments and agencies.