Nigerian's Usual End Of Year Gift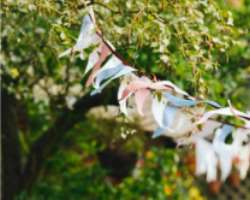 An average Nigerian has gluttonous appetite for every kind of vanity of life. They make merry with lavish parties, luxury cars, exotic apartments and well-crafted designer wears, jewelries and perfumes. The way and manner Nigerians acquire and enjoy exotic things therefore enforces a social construct where the rich are literarily worshipped for a fee.
Therefore, getting rich and maintaining it becomes a necessity for many while hero-worshipping for financial benefit becomes an occupation for others. The two forces therefore align to create a perfect symbiotic relationship where the rich enjoy the flattery of the poor while the poor enjoy the crumbs from the rich as payment.
It is indeed human to appreciate attention, especially when it comes with favorable social classification. The point however is the price for such social status and the resultant negative implication on the society with high frequency during the "ember" months (a term used by Nigerians to describe the last quota of the year).
It is indeed sad but instructive to observe that the more than frequent occurrence of "fuel scarcity", horrible road carnages, high turnover of cases of ritual killings and armed robbery have direct correlation with real or falsified lifestyle often showcased every end of year to boost status.
From the foregoing therefore, it is instructive to weigh the analysis about Nigerians crafted by Lord Lugard in his book Dual Mandate, 1926. He may sound pessimistic, fatalistic and racist but was incredibly accurate in describing who an average Nigerian is. This piece will analyze the Lugard postulation later, but the main issue is the scramble for flowery social identity, glorification of stomach based leadership and diminishing value for sanctity of life in Nigeria with resultant gory end of year tale for the innocent and most time hapless Nigerians.
From the areas identified, the persistent fuel crisis has a consistent string of product unavailability, which intensifies every last quota of the year. In recent times, Nigerians have endured unbroken chain of fuel scarcity every last quarter of the year. Every year excuses are offered why there are insufficient petroleum products for domestic use. It is indeed interesting to note that petroleum products disappear when thousands of Nigerians travel to their home states to celebrate different forms of fiesta at year end.
The issue of armed robbery escalates in unusual proportion every "ember" month. It is indeed an oblique culture for people living in robbery flashpoint areas to keep monies for men of the underworld every third quarter of the year. Refer to early submission, Nigerians love to live large, they like maintaining high social strata, most don't give a hoot on who they hurt provided they get rich.
Still on the "ember" month madness, Nigerians with devious minds take to ritual killings to make quick wealth. Most of them use the blood money purchase properties, vehicles, marry new wives and acquire chieftaincy titles. Therefore, the struggle towards staying high on the pyramid of life has left hapless Nigerians at the dictates of principle and practice of greed-exponential.
Most times people warn against road crashes during the "ember" month. Little do they realize that a good number of vehicles in the country are bought during the last quota of the year.
Some of the vehicles are purchased with blood money some with genuine labor.
The common similarity however is predicated on the fact that most new car owners are either new drivers or new to the vehicle they have acquired.
The culture to showcase wealth therefore drives new car owners to dash to their villages with the hope of making the list of "prestigious car owners". Sadly, most of these showoffs forget they are not alone on the road. Therefore a summation of eager, inexperienced drivers hit the road on a cross country to human and material carnage. This analogy may not be generally applicable but could to a large extent dismiss most of the "ember" "blood-sucking" demons postulations.
Now to the Lugard analysis, the man wrote that Nigerians 100 years ago people who '… In character and temperament …is a happy, thriftless, excitable person, lacking in self control, discipline, and foresight'
Lugard further stated that an average Nigerian '… lacks the power of organization, and is conspicuously deficient in the management and control alike of men or business. He loves the display of power, but fails to realize its responsibility…'
Therefore, excessive fun, love for vanity, failure of leaders to organize and coordinate man and natural resources and cyclical greed has led Nigeria nowhere but in doldrums of insecurity, political logjam and economic stagnancy. With several billions in private pockets, Nigeria will run flat on its belly until and unless the President Muhammadu Buhari administration completes the process of recovering stolen wealth.
It is sad but factual that a correlation is there between the usual end of year gift Nigerians have always received. Leaders are greedy, they take all they can for themselves and family. Followers take the remaining crumbs either legally or criminally. The trend of corruption is mostly celebrated and awarded social elevation. Overtime the practice has come to stay, hence younger generation take to all forms of criminal activities to be recognized just as their corrupt leaders before them.
The loathful behavior of an average Nigerian that has sadly percolated to the present unfortunate social, political and economic back-turn can be corrected through imbibing good ethics as basic principles, integrity as a mantra, responsibility as a duty, respect for rules and regulations as a norm.
Nigerians must also love their work and imbibe the culture of investment and savings, must respect citizens rights and uphold the values of sanctity to life.
Insatiable quest for influence and affluence has no ethnic or religious boundaries, so does its negative collateral damages. As it is in Nigeria's case, the height of vanity exudes among the vilest during the "ember" months for the frivolous insanity of being adjudged as rich.
Written by Ayegba Israel Ebije.
[email protected]
@ebijeisrael
Disclaimer:

"The views/contents expressed in this article are the sole responsibility of the author(s) and do not necessarily reflect those of The Nigerian Voice. The Nigerian Voice will not be responsible or liable for any inaccurate or incorrect statements contained in this article."