Fg Officially Reduces Petrol Price To N86 Per Litre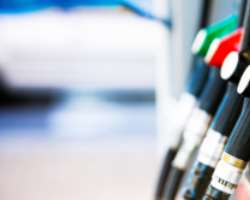 SAN FRANCISCO, December 29, (THEWILL) – The Federal Government has announced the reduction in the official pump price of premium motor spirit (PMS – petrol), with effect from January 1, 2016.
This was revealed Tuesday in Abuja by Farouk Ahmed, executive secretary of the Petroleum Product Pricing Regulatory Agency (PPPRA).
According to him, PMS would be sold at N86 per litre at retail stations owned and operated nationwide by the Nigerian National Petroleum Corporation (NNPC), while other oil marketers would sell at N86.50 per litre.
Speaking with newsmen, Ahmed also announced that in the first quarter of 2016, PMS import allocation to NNPC and other oil marketers would be three million metric tons.
The PPPRA boss further noted that the reduction in the price of petrol was due to an implementation of the revised components of the petroleum products pricing template for PMS and household kerosene.
According him, the revised template, which would henceforth be reviewed on a quarterly basis, is geared towards ensuring an efficient and market-driven price that would reflect current realities.
He said: "Since 2007, while crude oil price had been moving up and down, the template remains the same, which made it necessary for us to introduce a mechanism whereby the template would be sensitive to the price of crude oil.
"The template was not static, as there would be a quarterly review and if there is any major shift, the minister of state for petroleum resources would be expected to call for a review, either upward or downward."
In addition, there would be a product pricing advisory committee, which would be set up to advice the PPPRA concerning movements in the market price of crude oil.
He also said the NNPC would sell lower than other oil marketers, due to the fact that it is cheaper for it to import, compared to the independent and major oil marketers.
The major components affected by the review in the pricing template to include traders margin, lightering expenses, Nigerian Port Authority (NPA) charges, jetty throughput and storage charges, as well as bridging fund. Others are retailers, transports and dealer margins.
A breakdown of the revised template shows that the trader's margin of N1.47 per litre, which is the amount paid to traders for bringing the commodity into Nigeria, has been eliminated.
Also lightering expenses charge has been reduced from N4.07 per litre to N2 per litre; NPA charges, from N0.77 to N0.36 per litre; while jetty throughput and storage charges have all been reduced from N0.80 and N3 to N0.40 and N1.50 per litre respectively.
On the contrary, the retailers' margin has been raised to N5 per litre from N4.60; transporters margin from N2.99 to N3.05; dealers margin from N1.75 to N1.95, while the bridging fund dropped to N4 per litre from the previous N5.85.
"This breakdown shows that the ex-depot price of PMS was N77 per litre as compared to N77.66 per litre currently, while the pump price for oil marketers would be N86.50 per litre," the PPPRA helmsman said.