U.s. Home Prices Rise Slightly In October, Top Forecast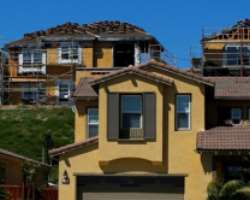 Annualized U.S. single-family home prices rose in October at a slightly faster pace than in September and above market expectations, a closely watched survey showed on Tuesday.
The S&P/Case Shiller composite index of 20 metropolitan areas gained 5.5 percent in October on a year-over-year basis compared with 5.4 percent in the year to September. It was just above the 5.4 percent estimate from a Reuters poll of economists.
"Generally good economic conditions continue to support gains in home prices," said David M. Blitzer, managing director and chairman of the index committee at S&P Dow Jones Indices.
"Among the positive factors are consumers' expectations of low inflation and further economic growth as well as recent increases in residential construction including single family housing starts. Inventories of existing homes have averaged around a five month supply for the past year, a level that suggests a fairly tight market with limited supplies."
REUTERS