Governor Umahi Signs Into Law The 2016 Appropriation Bill Of N101.1Billion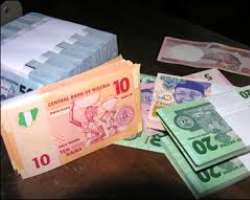 Governor David Umahi of Ebonyi State has signed into law the 2016 appropriation bill of N101.1 billion.
While performing the function at the Government House, Gov. Umahi said the 2016 budget was predicated on his administration's deep desire to assist Ebonyi indigenes hawking on the streets of major cities in the country.
He explained that his administration was determined to help them engage in more dignified ventures.
He also said the government would in 2016 assist indigent widows, pursue its urban renewal drive, ensure efficient health care services, boost agriculture and address the plight of Ebonyi people.
Governor Umahi stressed that his administration would focus on agriculture and internally generated revenue to make the state buoyant and self-sustaining.
Umahi lauded the State House of Assembly for the timely passage of the bill and called for stronger collaboration in the implementation of the budget.
He said, "The chunk of the budget or 20 % of it is expected to come from agriculture, N20 billion; we also expect about sixty something billion to come from IGR. We expect to borrow about N17 billion from the capital market and financial houses.
"Unfortunately,from the time we proposed this budget to today, the expected inflow from federation account,which stands about N36 billion,at N3 billion per month has gone down by about 33%"
Earlier, the speaker of the House of Assembly,Hon.Francis Nwifuru, had earlier explained that the budget went through normal process before passage.
It will be recalled that the 2016 budget proposal was submitted to the Assembly on 10th of December, 2015 by Governor Umahi.
From Dr Mcdonald Onu