Buhari Must Adjust His Economic Policies To Offer Nigerians Long-awaited Succour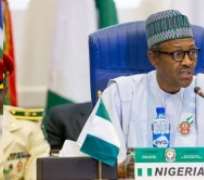 I am aware that President Buhari's gov­ernment is making tough choices in exchange control re­strictions, altering the absurd recurrent to capital expenditure ratio, reducing the deficit and reducing the overall size of governance.
Also on record, the government is cleaning up the mess and rebuilding the institutions that corruption has ravaged over the years. Nigerians cannot forget so easily the dark days where economic growth figures do not correlate to the lives of the vast majority of citizens. I think Buhari should be commended for these laudable initiatives since the inception of his government on May 29, 2015.
However, I expect this adminis­tration to waste no time in focusing on building an economic model which would involve substantial social investment and redress the paradox of high growth figures and widening inequality, rising unemploy­ment and poverty. It is evident that any economic model that leaves nearly half of the citizenry behind requires re­thinking.
Programmes such as the Conditional Cash Transfer and renewed support for Micro, Small and Medium Enterprises (MSMEs), should be springing up, these will greatly gener­ate employment, address poverty, reduce social tension and criminality across the country.
Lots of Nigerians are equally worried about the proposed budget recently presented to the National Assembly. The budget provisions, when passed, should be strictly followed and properly monitored so that we can get the required results. If Nigerians look around, it is obvious that the masses are suffering and are almost losing hope in this government.
Our economy is on its knees; the Naira has depreciated drastically, while fuel scarcity pervades the whole country. Worst still, local and foreign investors no longer see Nigeria as an investment friendly environment because of the existing harsh policies.
The directive by Central Bank of Nigeria to make commercial banks stop customers from using their debit and credit cards overseas is also reprehensible and condemnable. Cutting down of $10,000 to $5,000 cash or negotiable instruments across the nation's borders for travellers with genuine business who are going abroad is also unacceptable. These policies had put lots of people out of jobs and cripple the economy more.
Buhari-led government needs to rise up to the challenge of rebuilding the nation. We are anxious to see a positive change that will begin to impact on the day-to-day life of Nigerians. We are seeing the beginning of trials of those alleged to have misapplied the nation's money, we hope that the process will be quickly concluded.
We should be able to get such funds brought back into the economy so that we can begin to focus on more positive things that are also happening in our nation that can foster socio-economic stability and growth.
Let the anti-graft agencies and the courts work hard to bring offenders to book and recover the stolen wealth of the nation. Meanwhile this government which has enjoyed so much goodwill from Nigeria and the international community should not be seen moving at slow pace, in our interest and that of the unborn generations.
Written by Jimoh Aremu.
Disclaimer:

"The views/contents expressed in this article are the sole responsibility of

thewillnigeria.com

and do not necessarily reflect those of The Nigerian Voice. The Nigerian Voice will not be responsible or liable for any inaccurate or incorrect statements contained in this article."