Buhari, Jonathan, Elumelu, Oteh, Umunna among 100 most influential Africans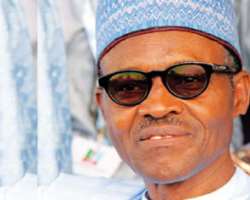 President Muhammadu Buhari and ex-President Goodluck Jonathan top the list of '100 most influential Africans of 2015' by New African magazine.
Also on the list is Chairman, Board of Directors, United Bank for Africa (UBA) Plc, Mr. Tony Elumelu and African Development Bank (AfDB) President Akinwunmi Adesina.
The list 'presents Africa's definitive power list and profiles the continent's top game changers in eight different fields: Politics (22); Public Office (4); Arts and Culture (21); Business (21); Civil Society (11); Technology (9); Media (7); and Sports (5).
President Buhari and former President Jonathan are listed for the significant roles they played in the 2015 elections.
Other Nigerians recognised include the former UN Special Adviser on Post Development Planning, Amina J Mohammed, Nigerian United Kingdom MP and Chuka Umunna and World Bank Vice President and Treasurer Ms Arunmah Oteh
Sponsored Advert:
VACANCY! VACANCY!! VACANCY!!!
Job Position: Chief Accountant at an Agro-Allied Conglomerate in Delta State
Click here for details
Amina Mohammed is the Minister of Environment. Before her appointment, she was Special Adviser on Post-2015 Development Planning at the United Nations where she contributed to the shaping of the new 2030 Agenda for Sustainable Development across three years of complex negotiations and the most inclusive consultation process in the history of the United Nations, her vision and voice helping to bring people together, enlist new partners to the cause and reach global consensus on the Sustainable Development Goals.
Adesina is Nigeria's former Minister of Agriculture. Umunna is recognised for the significant positive recognition he has brought Nigerians in the UK while Arumah Oteh is recognised for her elevation to one of the most significant positions at the World Bank.
Omar Ben Yedder, Group Publisher, of the New African said the list of '100 Most Influential Africans' celebrates the 'men, women and organisations that have shaped our beloved continent, the trail blazers, influencers and the rising stars who are redefining Africa's future in the various spheres in which they operate.'
Explaining the selection of Elumelu as one of the most influential Africans, he said 'In this increasingly global and interconnected world, we need champions; those game changers who are making a difference, changing perceptions and shaping our definition of what is possible. This is why it is our honour to recognise you as one 'New African's 100 most influential Africans 2015. We are so proud of everything you have accomplished.'
Elumelu is also the Founder and Chairman of Heirs Holdings, a privately held investment firm, with interests in the power, Oil and Gas, financial services and hospitality sectors across Africa. He is Chairman of Transcorp, Nigeria's largest listed conglomerate; and Seadrill Nigeria Limited.
In 2010, Mr. Elumelu created the Tony Elumelu Foundation, which champions African entrepreneurship. In January 2015 the foundation launched the $100 million Tony Elumelu Entrepreneurship Programme to seed and support 10,000 African entrepreneurs over the next decade. The programme represents Tony's personal commitment to the economic philosophy of 'Africapitalism', a development model he propagated, that sees the African private sector as the catalyst in ensuring Africa's sustainable social and economic development.?
The 2015 cycle of Tony Elumelu Entrepreneurship Programme (TEEP) resulted in the selection of 1,000 entrepreneurs from 51 African countries and territories for business training, active mentoring, networking and seed capital funding for their start-up business ideas. The TEEP entrepreneurs represented a diversity of sectors, ranging from agriculture to education to energy, fashion and ICT, emphasising Africa's potential. The TEEP initiative has been recognised as one of the most impactful developmental initiatives on the African continent.