Warning: Gonorrhoea could soon become untreatable – UK Medical Chief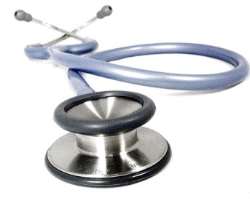 Gonorrhoea is at risk of becoming untreatable, England's Chief Medical Officer has warned.
Dame Sally Davies has written to all GPs and pharmacies to make sure they are giving out the correct drugs after the rise of a highly drug-resistant strain of the disease in Leeds.
The strain, which is resistant to the antibiotic azithromycin, was first reported in March but spread and has also affected patients in Macclesfield, Oldham and Scunthorpe.
All of the cases were reported to involve heterosexual patients, and some people have reported partners from other parts of England.
Dame Sally Davies has told General Practitioners (GPs) and pharmacies to ensure they are prescribing the correct drugs to treat the sexually transmitted disease Gonorrhoea
Sponsored Advert:
VACANCY! VACANCY!! VACANCY!!!
Job Position: Chief Accountant at an Agro-Allied Conglomerate in Delta State
Click here for details
At least 16 cases were detected in northern England this year, including 12 in Leeds where the mutated strand was first recorded.
In her letter, the chief medical officer said: 'Gonorrhoea is at risk of becoming an untreatable disease due to the continuing emergence of antimicrobial resistance.'
She added: 'Gonorrhoea has rapidly acquired resistance to new antibiotics, leaving few alternatives to the current recommendations.
'It is therefore extremely important that suboptimal treatment does not occur.'
The letter has also been signed by chief pharmaceutical officer Dr Keith Ridge.
The disease can lead to serious long-term health problems if untreated including infertility.
If untreated, gonorrhoea can lead to serious long-term health problems, including infertility and potentially life-threatening pelvic inflammatory disease in women.
In pregnant women it can also cause permanent blindness in a newborn.
There were almost 35,000 cases of gonorrhoea reported in England last year and it is the second most common bacterial sexually transmitted infection in the UK after chlamydia, with the majority of cases affecting people under the age of 25.
Infected patients may experience pain while urinating, but around 10 per cent of men and almost half of women do not suffer any symptoms.
Dr Andrew Lee, consultant in communicable disease control at Public Health England, said: 'Investigations are on-going into a number of cases of anti-microbial resistant gonorrhoea, these are seen from time to time around the country and those affected have been effectively treated with alternative antibiotics.
'We know that the bacterium that cause gonorrhoea can mutate and develop new resistance, so we cannot afford to be complacent.
'Public Health England will continue to monitor, and act on, the spread of antimicrobial resistance and potential gonorrhoea treatment failures, to make sure they are identified and managed promptly.' – Daily Mail online.