Stock Futures Little Changed On Christmas Eve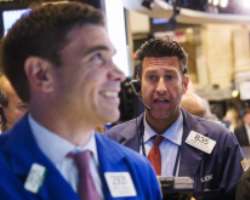 U.S. stocks index futures were little changed on Thursday, ahead of a shortened trading session on Christmas eve.
* Stock markets will shut at 1:00 p.m ET (1800 GMT) and remain closed for Christmas on Friday. Trading volumes is expected to be light on Thursday.
* U.S. crude prices were up for the fourth straight day, but Brent slid marginally.
* European stocks followed a rally on Asian bourses on Thursday, driven by gains in oil.
* Wall Street closed higher on Wednesday for the third straight session this week. The S&P 500 finished 1.24 percent higher, bringing its gain this week to almost 3 percent after a tepid start in December.
* Weekly jobless claims are expected to have slipped to 270,000, staying below 300,000 for 42 weeks in a row. The data is scheduled for release at 8:30 a.m. ET.
* Freeport-McMoRan shares were up 1.3 percent at $7.55 in premarket trading after Reuters reported that the miner is planning to auction its oil and gas assets early next year.
* Nike was up about 1 percent at $65.12 from an adjusted Wednesday close of $64.36. The stock's 2-for-1 share split comes into effect on Thursday.
Futures snapshot at 6:54 a.m. ET:
* Dow e-minis were up 1 points, or 0.01 percent, with 7,621 contracts changing hands.
* S&P 500 e-minis were down 1.5 points, or 0.07 percent, with 43,140 contracts traded.
* Nasdaq 100 e-minis were down 0.5 points, or 0.01 percent, on volume of 5,860 contracts.
REUTERS