Justina Mutale Scholarship For Women & Girls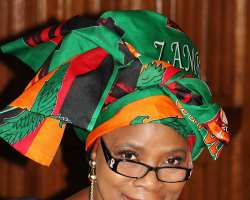 London: The Justina Mutale Foundation, founded by Justina Mutale, African Woman of the Year 2012 has partnered with the European School of Economics (ESE) to offer Business and Leadership Scholarships to underprivileged women and girls from developing countries to study abroad. In 2016 the European School of Economics will offer the inaugural six scholarships in international business studies to underprivileged Zambian women and girls.
"This special scholarship has been founded to equip women and girls with practical skills, knowledge and information to bridge the gender gap", says Justina Mutale
The European School of Economics has six campuses in different cities among them London, New York, Madrid, Florence and Rome. Recipients of the scholarships would be able to study in any of the cities.
"We want to make the world a better place and this is why we are very much interested in educating people. We cater for both women and men as a school. We need to have leaders in all the fields that can change the world," says Professor Elio D'Anna, Founder & President of the European School of Economics.
Justina Mutale said the high poverty levels in Zambia and the rest of Africa has contributed to the low number of female students in universities and colleges. She said the scholarship would help women and girls acquire tertiary education and prepare them to take up leadership positions. The scholarship will be offered to deserving undergraduate female students as a way of contributing to Africa's potential.
JUSTINA MUTALE