Buhari appoints Amaechi aide MD of NDDC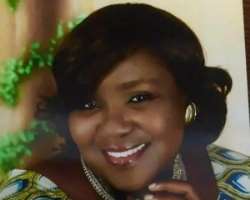 President Muhammadu Buhari has announced the new head of Niger Delta Development Commission (NDDC) on Monday, December 21.
Mrs. Ibim Semenitari, who is the former aide of Minister for Transportation Rotimi Amaechi, received the post of the Managing Director of the commission.
Meanwhile, Semenitari is to work in acting capacity waiting the appointment of a functional MD.
Semenitari, an award-winner journalist and media manager, worked in the communications directorate of the Buhari presidential campaign organisation during the 2015 presidential poll.
Before then, the new boss of the NDDC had served as Commissioner of Information and Communications in Rivers state under the administration of Amaechi, who is former governor of the state.
President Buhari, who was sworn in as Nigerian leader on May 29, has appointed his cabinet just in November.