Manufacturers Advise Cbn To Stop Funding Bdcs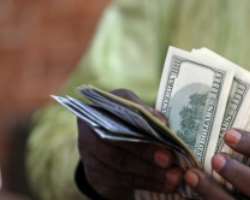 SAN FRANCISCO, December 22, (THEWILL) – The Manufacturers Association of Nigeria, MAN, yesterday advised the Central Bank of Nigeria, CBN, to stop funding Bureau de Change, BDC, operators, stressing that the operators should independently source their forex needs from alternative sources and supply to the market.
MAN, which gave this advice as a way of checking the crippling foreign exchange crisis in the country, wondered why the BDCs should depend on official allocation of forex from the CBN for their survival.
While stressing that the BDC market should provide alternative funding window to the economy, MAN harped on the need for the BDC operators to source their forex needs independently from alternative sources and supply to the market.
According to the statement, "It is difficult to understand their real function with the kind of arrangement Nigeria has. They act as mere distributive conduit by simply getting forex allocation from the CBN and selling to very few Nigerians thereby making their profits without much value addition.
"Forex allocated to the BDCs should be channeled to the productive sectors of the economy, especially manufacturing for the importation of essential inputs and machinery that are not locally available."
The manufacturers, while also suggesting the use of 'guided deregulation' such that the naira would be allowed to flow freely within a bracket which the CBN will determine, noted that "This is important because at our stage of development we cannot afford to allow the naira to flow freely without any check.
"MAN believes that this arrangement will allow the exchange rate to be determined by the market but with some moderation and also leave room for investors to be attracted to invest in the country.
The association also linked the current forex crisis to the petroleum subsidy scheme, noting that "a major source of forex wastage in Nigeria is through the ongoing subsidy on importation of petroleum products."
It said, "In the real sense, Nigeria should not have relied on fuel importation to meet the fuel requirement of the nation, given the number of refineries we have in this country which are currently lying waste. Instead, we turned around to import fuel and pay huge subsidies to fuel importers thereby wasting huge scarce foreign exchange as subsidy.
"MAN believes that the downstream petroleum sector should be privatised in order to save the country from wasting the huge forex paid as subsidy," the statement read.