Petroleum Minister orders deployment of NNPC staff to petrol stations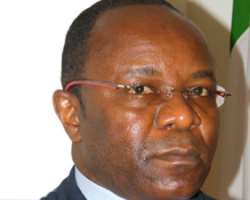 The Minister of State for Petroleum Resources, Dr Ibe  Kachikwu yesterday, ordered the deployment of staff of the Nigerian National Petroleum Corporation, NNPC, to petrol stations across the country to help check sharp practices and ensure the smooth supply and distribution of the product.
The was contained in a statement issued by the NNPC, after ‎an emergency meeting between the Minister and senior staff of the NNPC in Abuja.
‎The Minister of State for Petroleum Resources and Group Managing Director of the NNPC, Mr. Ibe Kachikwu, who gave the directive during the meeting, stated that the involvement of NNPC's staff became necessary following the need to ensure total eradication of queues from fuel stations across the country and for effective monitoring of the distribution system.
He urged the staff to be ‎ready to sacrifice their Christmas break if need be‎, while he called on the staff to work towards achieving zero-queues at their respective stations as soon as possible.
He challenged staff to volunteer for the monitoring exercise, adding that standing up to provide creative solutions to challenges was what the new NNPC is all about.
Kachikwu further stated that though there were a number of challenges in the supply and distribution system that hamper efficient distribution of products across the country, it was time for NNPC to rise above the challenges by ensuring that the special intervention supplies are not diverted or hoarded.
He said, ‎'This calls for effective monitoring of the supply system, especially at the end points, to ascertain that what is trucked out from the depots is delivered at the designated fuel stations and dispensed to the public in the most efficient manner. We need you to be out there to help achieve this; we can't be at ease while Nigerians are going through so much pain to get fuel.'
Also speaking at the forum, the Group Executive Director, Commercial & Investment, Dr. Victor Adeniran, called on staff on monitoring duties to work closely with the Rapid Response Team by reporting any situation that needs urgent intervention such as low stock, delayed arrival of trucks or any underhand dealing.
Adeniran said the Rapid Response Team is made up of PPMC staff and representatives of law enforcement agencies that can adequately handle any challenge, adding that so far, about 200 trucks of the special intervention stock have arrived Abuja.
He called on the staff deployed for monitoring duties to be vigilant and ensure that all the petrol designated for their respective stations is delivered and dispensed to members of the public in a most efficient manner.