Petrol: Kachikwu orders special supply for hitch-free Christmas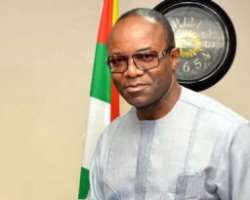 The Minister of State for Petroleum Resources and Group Managing Director of the Nigerian National Petroleum Corporation, Dr. Ibe Kachikwu, on Sunday  directed the Pipelines and Products Marketing Company and Petroleum Products Pricing Regulatory Agency to embark on renewed special supply intervention measures to ensure a country-wide availability of petroleum products ahead of the forthcoming yuletide and beyond.
According to a statement by the NNPC  on Sunday,   the special supply intervention mechanism which entails the ramping up of additional supply via massive truck-out to guarantee product penetration to the nooks and crannies of the country teed-off over the weekend.
It said in the statement t daily fuel truck out to locations such as Abuja, Kaduna, Kano, Enugu, Ibadan and Jos have been increased significantly to enhance free flow of products across the country.
The corporation added that it is consolidating its strategic alliance with some major depot owners and oil marketers with strong regional logistics outlay in those areas to ensure maximum infiltration of products especially in the hinterland ahead of the forthcoming Christmas and New year festivities.
It cautioned members of the public to refrain from hoarding, product diversion and panic buying of petrol.
While noting that the intervention measure would help circumvent the challenges posed by the unavailability of pipelines for the transportation of petroleum products, the corporation reminded Nigerians that product diversion is an economic crime and warned that it will not hesitate to report offenders to the security agencies for prosecution.