SEC revokes licences of 84 inactive capital market operators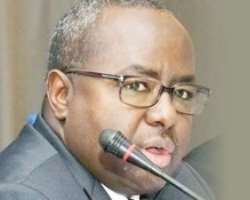 The Securities and Exchange Commission (SEC) has revoke the  registration of 84 capital market operators,  advising all the stakeholders in the market, including Nigerian Stock Exchange (NSE), the Chartered Institute of Stockbrokers (CIS), the Central Securities Clearing System (CSCS) Plc, all Capital Market Trade Groups and the investing public to sever all dealings with the affected CMOs.
According to SEC, the hammer fell on the affected operators for failing to render statutory returns to the commission and their failure to comply with the new minimum capital requirement.
In a notice on its website, titled, "Pre-Notice on Cancellation of Certificates of Registration of Inactive Capital Market Operators," SEC had given the affected CMOs until December 4, 2015 to provide tangible reasons why they should retain their registrations.
The capital market regulator had earlier  last month notified 94 CMOs of its intention to revoke their operating licences for the above offences, while giving them a month's grace to adduce reasons why their registration will not be cancelled.
I had  warned then  that all operators that failed to meet stipulated requirements would be de-registered.
"The 94 Capital Market Operators were registered by the Securities and Exchange Commission for various functions in the Nigerian capital market. However, these CMOs have consistently failed to render their statutory returns to the commission and may have been unable to comply with the new minimum capital requirements before the deadline stipulated by the commission, which expired on September 30, 2015," SEC said.
SEC said it was anchoring its power to to revoke the operational licence of the capital market  operators on section 30 (1) and (2) of the Investment and Securities Act (ISA) 2007.
An operator in the capital market is adjudged to be inactive if it has not executed any transaction in the market for a period of six months. Also, operators in the market are required to render quarterly returns to the commission.
The operators include: Aiq Venture Capital Fund Managers Ltd, Allbond Investment Limited, Amalgamated Capital Funds Ltd, Associated Investment Trust Co. Limited, Bayhead Alpha Capital Ltd, Bluebird Capital, Boston Capital Investments Limited, Brickfield Road Associates Ltd, Capital Partners Limited Corporate Investment Adviser, Capital Structures Ltd, Circular Trust Ltd, Citi Asset Mgt ltd, Citizens Inv. & Sec. Ltd, City Investment Management Ltd, Consolidated Investment limited, Consult & Capital Limited, Dakal Services Limited, De-canon Investment Limited, Development Business Co, Dolbic Finance Limited, Dvcf Oil & Gas Plc, Dynamic Trust & Securities Ltd, Eazytrade Concept Ltd. Elyon's Asset Management Ltd, Emi Capital Resources Ltd, Enterprise Capital Mgt. Ltd, Equinox Asset Management Limited, Express Discount Limited,  FB Asset Mgt. Limited, First Marina Trust Ltd, Fittco Securities Limited,  Floodgate Finance & Sec,  G. Akomas & Partners, Global Capital Market Ltd, Global Inv. & Sec. Ltd,  Habitat Trust Ltd and Hazonwao Assets Management.
Others are Honey Comb Asset Mgt Ltd,  Indemnity Finance Ltd, Integrated Capital Services Ltd, Investment Monitors Ltd, Jubilee Global Fund Plc, Kendall Securities Ltd, Kingsway Securities ltd, Koltron ltd,  Lombard Asset Mgt. Limited, Lynac Securities Ltd, Malachai Funds & Assets Mgt. Ltd, Maninvest Asset Management Plc, Metropolitan Trust Nigeria Ltd.