Ancelotti to replace Guardiola at Bayern Munich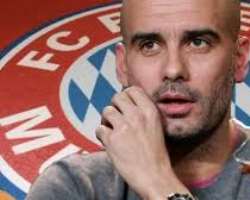 Pep Guardiola will leave Bayern Munich as head coach at the end of the season and be replaced by Carlos Ancelotti, club chairman Karl-Heinz Rummenigge told the newspaper Bild on Sunday.
"We appreciate everything Guardiola gave to our club and hope to celebrate a lot of success this season," Rummenigge told Bild.
"With Ancelotti, we have a new successful trainer for Bayern. We are looking forward to working together."
Guardiola is thought to be likely to take over as head coach from Manuel Pellegrini at Manchester City at the end of the Premier League season in England. – The Local.