Still On The Brouhaha At FMC Owerri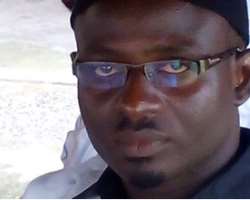 The federal government through the federal ministry of health has taken the bull by the horn by indefinitely shutting down federal medical centre, Owerri. I wondered why a group of people could take the laws into their own hands unchallenged. Sometime ago,a group of workers at Fmc Owerri petitioned the immediate past administration of the federal ministry of health.
The medical director was temporarily removed to pave way for an independent and uncompromised investigation into her administration with respect to the contents of the petition. After many months of independent and painstaking investigation, this woman of valour was cleared of all allegations levelled against her as the allegations were found to be spurious and specious.
Thereafter, in line with the extant Civil service rules, she was reinstated. However after her reinstatement some cabals took it upon themselves that she would not be reinstated. Report had it that the Acting medical director who was to hand over to her was harassed by these cabals and sternly warned not to hand over to her, what impunity?
That was not enough, the cabal went ahead to lock up all offices in the hospitals, warning all doctors to discharge all patients under their care. They threatened any doctor or group of doctors who refused to discharge their patients. They aided patients who owed the hospital huge sums of money to go home without making any payment. They went ahead to incite gullible workers in the hospital to stage series of protests in a bid to ensure that Dr (Mrs) Angela Uwakwem was not reinstated. There were instances when her vehicle ran into the protesting workers and they called her all sorts of names like 'Prostitute', 'thief' etc . Who are the members of this cabal? They are those who felt threatened by the uncompromising leadership qualities of this woman of substance. She was among the first, if not the only first, medical director who defied all odds to propose the long awaited Public Private Partnership in the laboratory and pharmacy segments of our tertiary hospital.
Anybody familiar with the laboratory and other ancillary sections of our tertiary hospitals know that, they are the places where corruption is well established. The cabals could never allow her bring in a programme that would stamp out all forms of corruption. In order to prevent her from implementing this programme, they went round inciting some gullible workers that the medical director was highhanded .My Oxford English dictionary defines highhanded as 'using authority in an unreasonable way ,without considering the opinions and feelings of others '.If a worker is found guilty and punished ,does that mean that the medical director is highhanded? Many Nigerians are what Aye Kweh Amah of Ghana called Chidodo birds,in his book,The Beautiful Ones Are Not Yet Born. The said Chidodo birds hate excrement but feed on the maggots that feed on the excrements, what a self deceit? If our leaders continue to allow the feelings and opinions of others to take pre-eminence over the laws governing our organisations, how can we now progress as a nation? Believe you me,any Nigerian who comes out today to fight corruption in a particular area, the cabals in that area will find a way to kick him out by labelling such a leader as being highhanded.
One former military administrator in Anambra state once complained to his pastor that some cabals in the state were demanding their own share from the federal allocation to the state. Nobody believed what the military administrator said and we all wondered how an individual or a group of individuals could be so powerful as to make such a dastardly request from a sitting military administrator of the state but the eras of Dr Chinwoke Mbadinuju and Dr Chris Ngige later vindicated the military administrator . The state was made ungovernable to these past governors when they fell out with their respective political godfathers over sharing formula of the revenue allocation to the state.
Meanwhile, Since she assumed office as the medical director of the Federal Medical Center Owerri ,a lot of landmark achievements have been recorded ,which include but not limited to: remarkable progress in the hospital like the new Obstetrics & Gynaecology ward; building and completion of the new theatre, the new EPU and pediatric wards, Okpara nursing home; renovation of the wards; building of the new administration block (ABC block); the building of the new diagnostic centre ;increased staff strength from 1000 to about 3000;improved services at the pharmacy and Accident & Emergency unit. She simply revamped the moribund state of the hospital and brought it to its current enviable state.
Why do some workers hate her? They hate her because people see her as being strict hence she is accused of being highhanded. She ensures that everyone in the hospital is up and doing hence she has abolished the 'ghost workers syndrome' in the hospital. Many workers hate the tendency that she has to punish them at the slightest mistake. She ensures that interviews are professionally and objectively conducted, and most appointments are on merit hence meritocracy lords it over mediocrity in the hospice. In view of this, some workers and other principalities who were involved in employment racketeering before the medical director assumed office are no longer finding it comfortable and to them the medical director is highhanded. Are the cabals telling us that an applicant who neither knows anybody in the hospital nor has the money to bribe his way through cannot get any job in the hospital? What crime has she committed by insisting that only those that pass the interview and qualify for the jobs will be employed? When asked if her strictness has led to any efficient utilization of resources in the hospital, many people answered in the affirmative but still insisted that she was highhanded.
Some claim that she does not give any grace when u fail to pass your postgraduate medical examination within the stipulated time .She sacks the person according to the laid down rules and regulations hence they see her as being highhanded . It has to be noted that many tertiary hospitals in the country are training centres for all cadres of health professionals and for the resident doctors, there is a time stipulated by the law establishing Residency programme for one to pass all the exams required, so that spaces can be created for the employment of new resident doctors and in her own case, once any resident doctor exceeds the time stipulated for that training, the resident doctor is shown the way out. There may not be grace for the time to be extended but to me that does not make her highhanded. This is because if a policeman arrests one over a particular offence, the policeman does not become highhanded if he refuses to listen to one's plea but decides to bring one to book.
Also, some resident doctors complained that the hospital under her watch does not upgrade them in time when they pass their respective postgraduate medical examinations . They say she acts like she is doing them a favour. My hands seem to be tied here because I know in a tertiary hospital setting, there are different offices with their specific functions and that matters relating to clinical training reside within the office of the Chairman, Medical Advisory Committee(CMAC) unless people have decided to give a dog a bad name in order to hang it.
In view of this, different petitions have been written to different authorities against her and series of protests have equally been arranged and sponsored against her .The struck that broke the Carmel's back was when she wanted to bring decency, efficiency and transparency to the laboratory and pharmacy services in the hospital. Expectedly, the cabals who benefitted from the unaccounted activities in these areas of the hospital started peddling malicious rumour that she wanted to privatise the laboratory and pharmacy units which she has severally refuted. I challenge those protesting against her administration to seek redress in the law court ,which I am sure that they are afraid of because they may not be able to prove any of the charges levelled against her hence it will be easier for them to damage her reputation through different sponsored protests and lopsided media diatribes .
However, after she was cleared of all the allegations against by an independent panel of enquiry, federal government reasoned that removing her because some groups of workers sympathetic to some cabals were protesting against her administration would set an ugly precedent to the current administration 's anti-corruption fight . This will prevent a scenario where when any leader starts an anti-corruption crusade in an organisation, the cabals affected will organise protests which will culminate in the leader being removed. That means that when the current administration starts prosecuting and jailing corrupt politicians and public servants, their relatives and well wishers will not organise protests in order to derail or topple the government. In view of this, every petition against any leader should be properly investigated and when found to be malicious ,the petitioner(s) will be made to face the music to serve as a deterrent to other would-be false petitioners that may be used by some cabals . I am aware that many people are after her job so that when she is removed the period of employment racketeering and other related offences can start once again and then employment will be by who you know and not what you know.
Top of Form
B Now by reinstating this woman of Valour after thorough independent investigation was carried out, I am now vindicated for standing by her when almost everybody was against her. I believe in the principle of Audi alterem partem as it is enshrined in section 36 of our constitution, which gives every Nigerian the inalienable right to fair hearing. Subsection 5 of the same section of our constitution goes on to state that, 'every person who is charged with a criminal offence shall be presumed to be innocent until he is proved guilty', but in her own case her detractors used their online kangaroo courts to convict her as charged.
Regrettably, in Nigeria today once somebody is accused of a crime, many media houses will carry the news as if the person were already convicted, with the attendant ignominy. Latin maxim says that vox populum, vox dei [the voice of the people is the voice of God]; but at times I have learnt from experience that the voice of the people may not be the voice of God rather it may be the voice of some devious elements who might have incited the gullible masses . This is why the voices of Boko Haram, ISIS, Alshabab etc. can never be said to be the voice of God.
Meanwhile, this courageous woman is not daunted by the challenges before her. She has excelled in a male dominated area. How many women do we have in Nigeria heading tertiary hospitals? This woman can be likened to the biblical Deborah who courageously led the Israelites to different conquests in her days .Why are people against her and her style of leadership? The same reason Buhari and Murtala Mohammed military regimes were truncated is still the same reason why many people do not want her to occupy that post. Go round to ask workers in the hospital why they don't want her, their major reason will be that she is highhanded. It is obvious that many of them do not understand the word 'highhanded'
They hate her for what she stands for. They hate her anti-corruption leadership style. When she was temporarily removed to give way for an independent panel to investigate the allegations levelled against her, many media houses carried a lot of lopsided and sponsored reports against her and many workers popped champagne because with her removal, time for employment racketeering had returned and every worker could combine his/her work in the hospital with other time-consuming businesses outside the hospital.
My worry is that now that the independent panel of enquiry has exonerated her of any crime, what happens to those that published all the malicious and unsubstantiated articles against her? Does one's freedom of expression imply publishing malicious articles against people or does Press freedom mean publishing unsubstantiated reports against people?
I think time has come to invoke section 24(1) (b) of the Cybercrime Prevention Act, Laws of Federal Republic of Nigeria 2015 where all online publishers (including all users of social media) of malicious, false and unconfirmed reports against a person are dealt with. I am happy that Nigeria is waking up to this responsibility as recently a Federal High court sitting in Lagos remanded a blogger for publishing a malicious article against the Managing Director of United Bank for Africa.
This is very important because some 'infant' media houses believe that the only way they will increase their readership is by carrying controversial and unsubstantiated reports. Now she has been exonerated of all allegations levelled against her, what happens to those that penned down the allegations to ruin her reputation? What of the media houses that published all the malicious articles against her? This is because one's freedom of expression does not include raising a false alarm in a crowded theatre because the imbroglio that will follow may cause people being trampled.
I am using this medium to specially thank the federal government led independent team that investigated her and finally cleared her of all the malicious allegations levelled against her. My gratitude goes to the new Minister of Health for doing the needful by shutting down the hospital. By shutting down the hospital, I believe that the workers will not be paid their monthly salaries because Nigerian workers seem to be abusing the scenario where striking workers are paid their salaries. Although the constitution gives workers (except those on essential services) the right to embark on strike, I am certainly sure that the constitution never said any worker that did not work for a month should be paid. By reinstating her, a precedent has been set in the anti-corruption crusade of this present administration. Gone are the days when unscrupulous elements would incite the masses in order to create an unrest/instability in an organisation which would then justify the removal of a disciplined and uncompromising leader.
However, while we fight corruption, we should remember that some people were born into corruption the same way fish is born inside water hence any change that will stop corruption in the country is like removing the fish from its natural habitat. One SSCE supervisor once narrated his story of how, not only the students and the school staff but also the host community nearly killed him for insisting that the examination he came to supervise must be conducted without any malpractice. The truth is that if corruption is totally eradicated in Nigeria, some people will naturally die because to them eliminating corruption is akin to disconnecting the life-support machine to a critical patient in an Intensive Care Unit (ICU). How do you want them to ride posh cars? The drama that occurred between her removal and reinstatement will serve as a deterrent to unscrupulous workers who believe that all malicious allegations against a leader will not be critically investigated.
Meanwhile ,her detractors also accused her of nepotism, financial misappropriation , and , maladministration the same way every successful lady or man in Nigeria is mischievously accused of prostitution or armed robbery/internet fraud respectively .Do I blame her detractors for being confused and surprised at her uncommon courage ? Why are her detractors afraid of taking her to the law-court if they have any substantial evidence against her? I challenge anybody who has anything against to pen it down and back it with an affidavit, let me know if the person will not be charged for perjury thereafter.
An Igbo adage says that a child that outshines other children in fetching firewood is erroneously and mischievously accused of fetching the firewood from the evil forest. I want the whole world to know that this woman of substance is being persecuted for her uprightness and uncompromising nature.I also want to use this medium to advise her not to forgive those that published malicious reports against her. If these unscrupulous elements are allowed to go scot-free, they are indirectly encouraged to continue this dastardly act. I want her detractors to be taught a lesson because Ola Rotimi, in his play, The Gods Are Not To Blame, said that when a frog in the front falls into a pit, others take caution. Yesterday it was her and tomorrow, it may be any of us.
Those that may have collected money from Job seekers believing that madam was out forever can now find an alternative way of repaying the money or face the consequences. I advise those agitating since the news of her reinstatement hit the airwaves to sheath their sword or face the consequences. My happiness is that this has set a precedent to not only our civil servants but also our politicians in the larger society who incite the masses to cause unrest in a state or in any other geographical enclave in order to remove a democratically-elected (or appointed) leader under the so-called state of emergency.
My only sympathy goes to my colleagues at FMC Owerri who are preparing for their different postgraduate medical examinations .Also, few workers there who refused to be deceived by the campaign of calumny carried against Dr ( Mrs) Angela Uwakwem by the members of the cabal, what will be their fate now as the hospice is indefinitely shut down. It is unfair to punish the righteous along with the unrighteous. I suggest that since security agents have been ordered to secure all federal government properties in the hospice, the hospital should be reopened and any worker who does not like the reinstatement of the medical director should continue on the strike while his/her salary be stopped and a locum worker employed to fill in the vacuum. Babatunde Fashola( SAN) ,former governor of Lagos state and a legal luminary of international repute, did it in Lagos state and heaven did not fall. Shutting down the federal government owned tertiary hospital indefinitely will further worsen the conditions of the citizens of Imo state as the state owned tertiary hospital has been on strike for some months now over irreconcilable matter between the workers there and the state government.
Dr Paul John, Port Harcourt; [email protected] , 08083658038
Disclaimer:

"The views/contents expressed in this article are the sole responsibility of the author(s) and do not necessarily reflect those of The Nigerian Voice. The Nigerian Voice will not be responsible or liable for any inaccurate or incorrect statements contained in this article."
Articles by Paul John