Akwa Ibom: Gov. Udom addresses supporters over Appeal Court verdict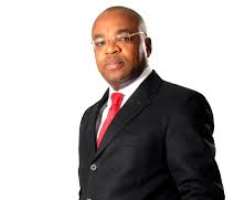 Akwa Ibom State Governor, Mr Udom Emmanual has called on the people to be resolute in their support to the Peoples Democratic Party (PDP) as well as his candidature which represents the divine mandate given to him during the April 11th gubernatorial election.
The Governor made the call at Ibom International Airport where he was received by a mammoth crowd of supporters who were at the Airport in solidarity with the Governor over the Appeal Council Verdict.
Governor Emmanual who expressed confidence on the judiciary said he would test the verdict and seek its legal interpretation at the Supreme Court.
He advised the people not to waiver in their support but to hold onto the mandate which they freely gave him at the polls assuring that Akwa Ibom State would not be subjected to political merchandise.
The State Governor stated that the verdict would not distract him from pursuing his goal of industralising the state and used the occasion to announce a ground-breaking for an Electricity Meter manufacturing Plant.
Sponsored Advert:
VACANCY! VACANCY!! VACANCY!!!
Job Position: Chief Accountant at an Agro-Allied Conglomerate in Delta State
Click here for details
The State Chairman of the Peoples Democratic Party, Obong Paul Ekpo, who spoke earlier said that the Party has become a force to reckon with and that its track record of performance has attracted every Akwa Ibom person to the Party.
Obong Ekpo commended the Governor for his resilience and determination to sustain the industrialisation programme of his administration and advised the people to be vigilant and safeguard the mandate.
Governor Emmanual who attended the December edition of the Government House Prayer Meeting at the Latter House Chapel, Governor's Lodge, Uyo, said that his focus for the provision of sustainable development through viable industrialisation programme would not be deterred by the antics of the opposition.
He explained that the transformation of economic assets of the state for wealth creation was premised on the need to make every Akwa Ibom person earn a living rather than beg for it.
The State Chief Executive said that investors are making inroads to invest in the state and that the era of the proverbial manna has paved way for the tilling of the land for a prosperous future.
Governor Emmanual therefore challenged the youths to rise and protect their destiny and end their years of servitude by becoming partners in the development of the Common wealth of the state which political jobbers and merchants are seeking to upturn.