2016 Budget: FG postpones FEC meeting to Monday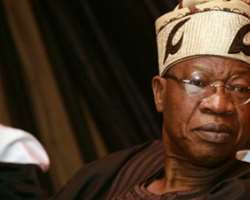 The Minister of Information and Culture, Alhaji Lai Mohammed, has said that the Federal Executive Council (FEC) meeting scheduled to hold on Friday, has been postponed to Monday.
President Muhammadu Buhari is scheduled to present the budget to a joint session of the National Assembly on Tuesday.
Mohammed told State House correspondents in Abuja that the meeting was not cancelled but deferred to Monday to allow ministries to fine-tune their proposals before submission of the budget to the National Assembly for consideration and passage.
'It (FEC meeting) has been postponed till Monday afternoon. The reason is that you know there was a meeting of the National Economic Council yesterday.
'At that meeting, many of the key cabinet members also made presentations.
'There were some fall-outs from those presentations that will necessitate going back to the original document that is going to be considered have been discussed today.
'So we are being given time between now and Monday to go and re-jig our figures because when the NEC met, certain issues were thrown up that if they are not resolved, would distort the entire budget proposal.
'So we will all go back, each ministry will do its re-jigging.''